Sporting history is amazing. It is even better when you are able to watch it unfold. This evening, there was one of those great moments.

In the 2012 European Athletics Championships in Helsinki, Norwegian Henrik Ingebrigsten stormed to the 1500m title. Having qualified for the final with the slowest time, the 21 year old former cross-country runner stormed past the field to win his first title on the track.
Two years later in the 2014 event in Zürich, Ingebrigtsen won the silver medal, pipped by Frenchman Mahiedine Mekhissi-Benabbad. A major feat, but not something that hadn't been done before.
In Amsterdam in 2016, the name Ingebrigtsen was back at the top of the pile. But it wasn't Henrik. Younger brother Filip, who had failed to make the final in 2014, was the man at the top of the medal rostrum, with his older brother completing his own three-colour medal set with the bronze.
Two brothers winning major titles in the same event was a major feat, but it had been done before. In the 2016 Olympic Games in Rio de Janeiro, German Christoph Harting claimed a surprise gold medal in the discus, succeeding older brother Robert.
In Berlin in 2018, both Henrik Ingebrigtsen, now 27 and looking a little like Freddy Mercury, was back. As was 25 year old Filip. Then, a third brother. The youngest and arguably the most talented of the lot, 17 year old Jakob.
As the finalists lined up for the gun, Filip was among the favourites. Henrik, recently back from injury, was not at his best. Jakob, despite his talent, was surely there for the experience.
You can guess what happened next. All three brothers were in the mix when the bell chimed to signal the final lap, but at the home straight it was the younger Ingebrigtsen who timed his burst perfectly. The experienced Pole Marcin Lewandowski closed the gap as the Norwegian approached the finishing line, but the 17 year old had done enough.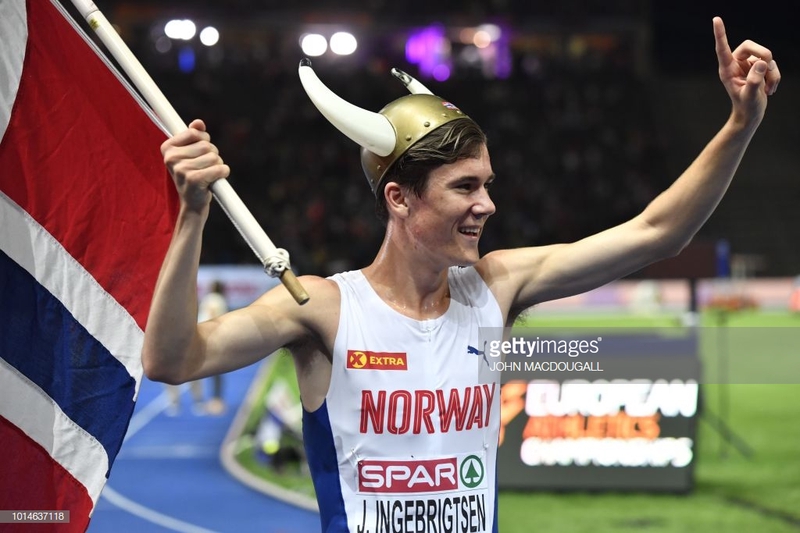 Three brothers, three gold medals. History being made. There must be something in the fjords near the town of Sandnes.
There was something of a sibling theme today in Berlin. Earlier in the evening, Belgian brothers Kevin and Jonathan Borlée won the silver and bronze medals in the 400m. At the weekend, they will be joined by younger brother Dylan in the 4x400m relay.
The Ingebrigtsen brothers all have a European Championship gold medal. Can the Borlée brothers do the same?