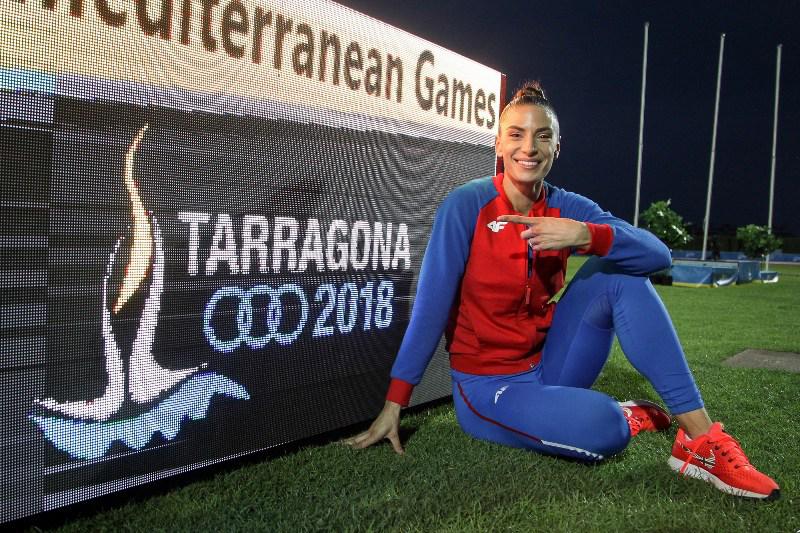 Serbian athlete Ivana Španović won the gold medal at the Mediterranean Games in Tarragona.

Ivana's best result was in the first series - 7.04 meters, so she remained in the first place until the end of the competition.

In addition to winning the gold medal, Ivana also broke the record record of Mediterranean Games 21 years old at Taragona tonight, which stood at 6.72m and was owned by Greek long jumper Niki Xanthou.
Spain's Juliet Itoya won the silver medal with 6.83m leap and Fatima Diame ended the women's long jump on the third place with 6.68m.

After she recieved the medal Ivana said:
"I really enjoyed today.The conditions were excellent and a the atmosphere was great in the Serbia team and it additionally motivated me to win the only medal I missed from the big competitions.I am satisfied with my jumps tonight,and I'm happy that i broke the record of Mediterranean Games "