Cathy freeman is an aboriginal/Indigenous Australian Olympic champion of year 2000. The world was captured by the athlete on the Opening Ceremony of the Olympic Games held in Sydney, Australia. It was a significant tribute to Australia's culture, history and identity representing unity amongst all Australian nation.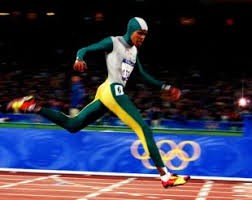 Cathy freeman was involved in her first athletics race at the age of 8. Her school teacher raised money for Cathy to attend the primary school championships and purchased her very first pair of running spikes. This built enough encouragement and passion in Cathy to dominate her thoughts and life into pursuing her dreams
There has been deeply troubled times throughout history with indigenous culture, rights and identity causing hardship and resentment nationwide. I believe it was truly heroic and brave of Cathy to stay true to her beliefs. The impression Cathy freeman leaves on me is to always be determined, raise awareness, and share positivity throughout your community and stay true to your origins.
Cathy being in a vulnerable position to win the gold title for her country and admits "I wonder if my people will still believe in me if I lose today" the pressure was definitely on for Cathy. She has been waiting for this victory since 1996 – Australia had been waiting since 1964 and the indigenous people have waited forever for this win.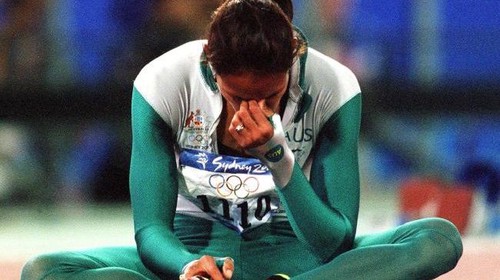 It was an incredible race, the relief on her face said it all, and it was an emotional and historic victory for everyone. Cathy fulfilling her promise to the nation representing unity and raised consciousness across the Australian nation carrying the Australian flag as well as the indigenous flag on her back. This now makes her the most prominent face for indigenous Australians.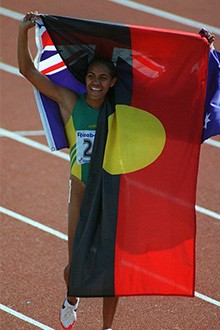 Thanks :)