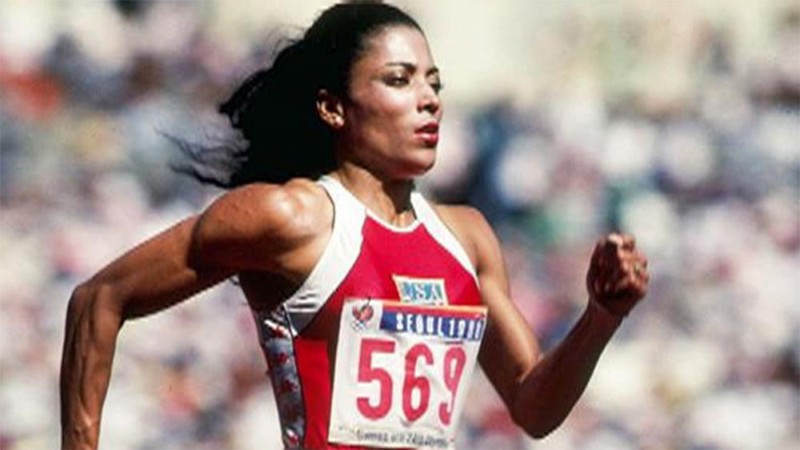 We are often amazed by the fanaticism of athletes. Someone prohibitive focus on training well-known champions motivates someone shocking and surprising. Is it really possible to spend all your youth on achieving superiority over others. And do we not do this in everyday life: everyone is trying to become a boss and command others, everyone wants to get more money than his neighbor Uncle Vasya, my car should be better than a classmate and so on.
But sometimes the thirst for fame and championship passes all bounds. The American sprint Florence Griffith-Joyner is a vivid example of this, but this has not been proven, although to judge you dear readers.
Historical start
In the yard in 1988, summer. Athletes around the world are preparing for the Olympic Games in Seoul. In all countries, athletes in their domestic championships are selected for the national team to participate in the main start of their lives. The sensation will take place in Indianapolis, where members of the US Sports Committee made their selection. Nobody noticeable before this middle class sprinters showed a fantastic time of 10.49 seconds per 100 meters, improving the previous world record by as much as 0.27 seconds.
She went to the Olympics and there just tore all rivals to shreds. At 100 meters, it showed 10.54 seconds. The closest pursuer, her compatriot Evelyn Ashford, showed only 10.83 seconds. At 200 meters, it also showed a phenomenal result and set a world record of 21.34, updating the previous achievement by as much as 0.37 hundredths. She also helped her team in the relay race to win gold. Here is such an unforgettable start for her with a triple victory.
All anything, only at that time the doping control was at the conception stage and practically existed formally. No one checked it, and even if it was checked, then at that time a huge amount of drugs were simply not detected in the human body, not like now.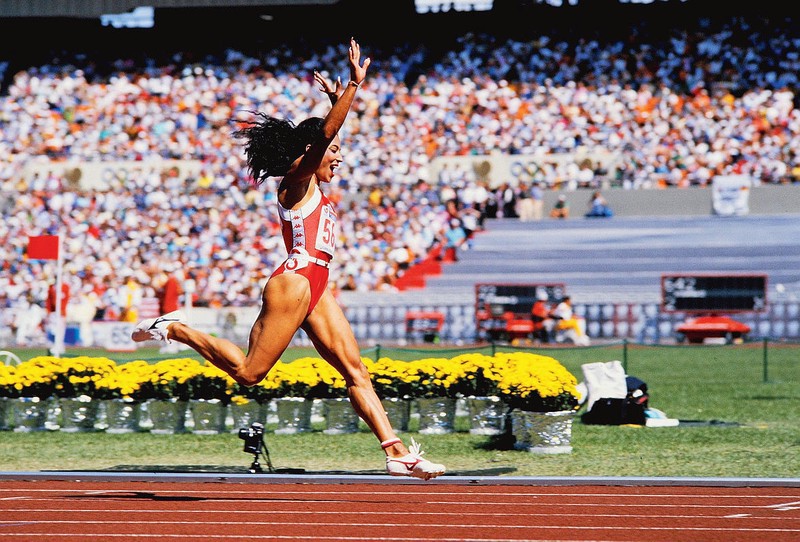 The worst thing is that literally 9 years after such a golden triumph the athlete died of heart failure. She was only 38 years old. For the sake of 10 seconds of fame and a world record, which still stands for 30 years and no one can get close to him - she sacrificed her life.
Yes, we can only assume this, it has not been officially confirmed that she was unclean, but it is worth paying attention to the fact that her husband, Olympic champion in the triple jump, El Joyner, was caught in doping. You understand that there are too many coincidences, but the question is different: was it worth it to put your life on the table, so that your name would be mentioned briefly once at the World Championships when dubbing a world record, and this is done thoughtlessly and without reverence.
Florence Griffith-Joyner, you showed us the capabilities of the human body, but you paid a high price.