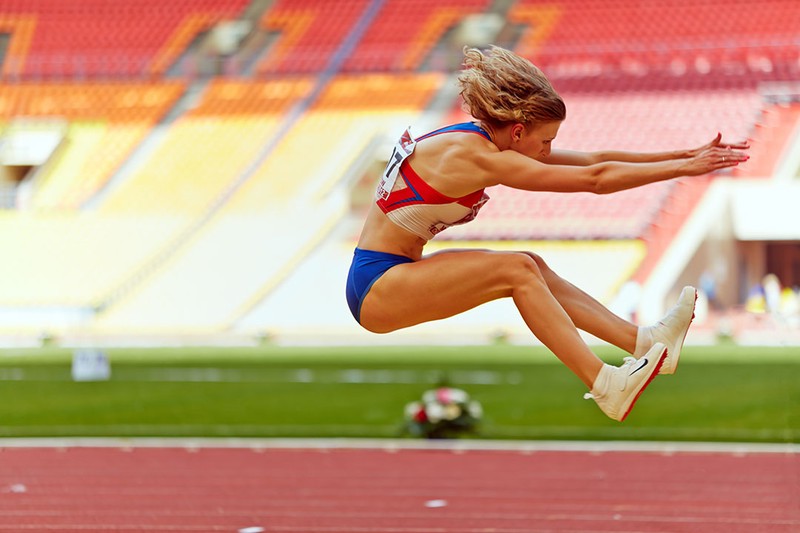 A moment of nostalgia for all skorumchan. Let's remember the school years, when in the lessons of physical education we passed the test: long jumps from the place. It's always interesting to know how far you are able to jump and look with envy when a frail classmate jumps a half meter further.

In professional sports, the results of jumping (in length and height) are indicators of the athlete's strength training. They regularly conduct testing to monitor the trend and adjust the training plan.
I wonder what are the best results in the world for long jump from the place.
Athlete is an amateur
A person engaged in athletics or power sports (barbell, powerlifting) has excellent power and speed. For most of them, the threshold of the coveted 3 meters is quite achievable.

Athlete-professional
Professional athletes can show results that are unattainable to ordinary, even jumping people by nature. This is achieved through a large amount of work done every day: power and hopping.

The Kangaroo Man
There are a number of athletes who have phenomenal data, plus heavy and persistent trainings that reveal their potential completely and they are ready to show fantastic results.

Unreal man
The current world record belongs to the Chinese athlete Chen Hsi Ping who in January 2010 in Beijing jumped from place to 4 meters 8 centimeters.
Unfortunately the video of the record is not in the public access! If someone finds, I will be grateful. It seems that 15,000 spectators of the stadium were witnesses.
And, at last, a minute of humorous high. The world record from Vasya is 4 meters. Stumbled by accident !!!)))

And what is your record?