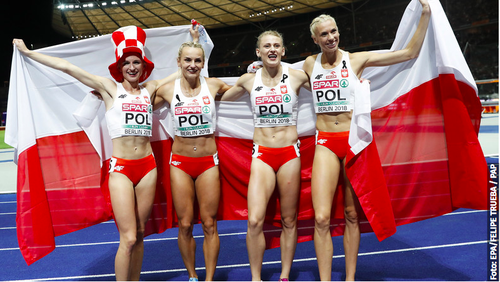 Triple gold Saturday. Two gold medals in 90 minutes for Poland at European Athletics Championships.
Justyna Święty-Ersetic was named Polish Queen of the European Athletics Championship. On Saturday, she did something amazing. Within one hour and a half she won two gold medals. Firstly she became the European champion at 400 meters, and then she took the 4x400 meters relay in the first place of the European Athletics Championships in Berlin.
The third gold medal belongs to Adam Kszczot, who owns the best time in the 800 meters.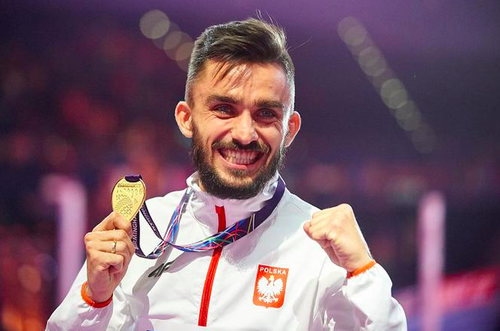 On Sunday Anita Włodarczyk was supported by a wide group of fans. The two-time gold medalist of the Olympic Games was the favorite of the Sunday rivalry.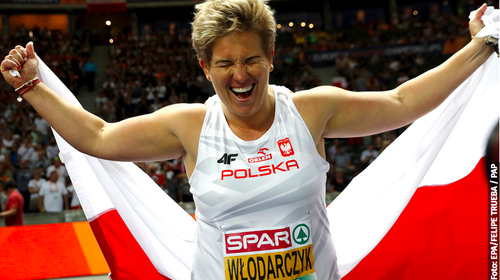 Anita Włodarczyk won the gold medal in hammer throw at the European Championships in Berlin, which is the seventh gold medal for Poland. She dominated the competition and got a result of 78.94 meters which is also a new record of European Championships. The bronze medal was won by Joanna Fiodorow, whose hammer went for a distance of 74.00 meters.
So far Poland maintains 1st place.
Poles won seven golds, four silvers and one bronze medal on 2018 European Athletics Championships:
Gold:
Wojciech Nowicki (hammer throw)
Anita Włodarczyk (hammer throw)
Michał Haratyk (shot put)
Paulina Guba (shot put)
Justyna Święty-Ersetic (running for 400 meters)
Adam Kszczot (running for 800 meters)
Iga Baumgart-Witan, Justyna Święty-Ersetic, Patrycja Wyciszkewicz, Małgorzata Hołub-Kowalik (4x400 meters relay)
Silver:
Paweł Fajdek (hammer throw)
Konrad Bukowiecki (shot put)
Marcin Lewandowski (running at 1500m)
Sofia Ennaoui (running at 1500 m)

Bronze:
Joanna Fiodorow (hammer throw)
However organizers of the European championship ignored the Poles' successes.
Organizers of the event most likely forgot about Poles' success. They created voting for the best Saturday's event on their Twitter account. Unfortunately there were no Poles in the ranking which outraged many supporters.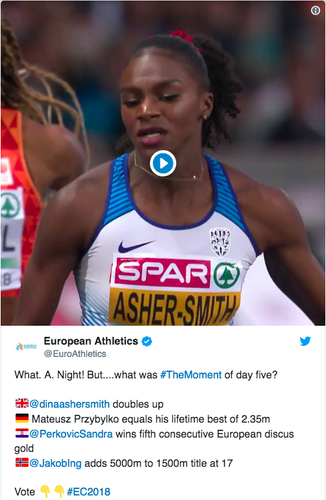 There was no a single name of any Pole included in the survey, which was noticed by the observers of the European Athletic Championships on Twitter. Instead fans were able to vote for:
-Diana Asher-Smith, the representative of Great Britain, who took the first place in the 200 meters run,
-German representative Mateusz Przybyłko, who won gold in the high jump,
-Croatian Sandra Perković, who became a champion in discus throw and
-Jakob Ingerbrigsen who had the best time in a 5,000-meter run.
There was no a single name of any Pole included in the survey, which was noticed by the observers of the European Championship on Twitter.
Organizers were accused in comments that they forgot about Poles' medals and the achievements of mine compatriots. The most frequently mentioned was Justyna Święty- Ersetic who on Saturday won two medal in less than 90 minutes.
Even though I'm glad that supporters didn't miss that and mentioned about Poles achievements.