A BIRD OR A PALNE ????? ...... NO NO NO IT'Z A JAVELIN.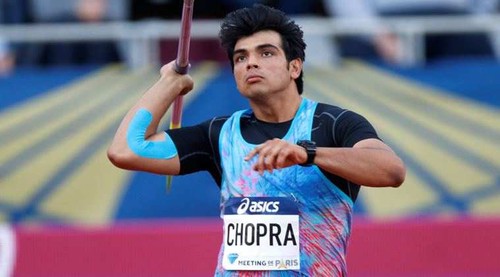 As we all know the chopra star of india " Neeraj chopra'' he leaves the competition far behind in the asian games in 2018 and broke all the national record to bring india's first javelin GOLD.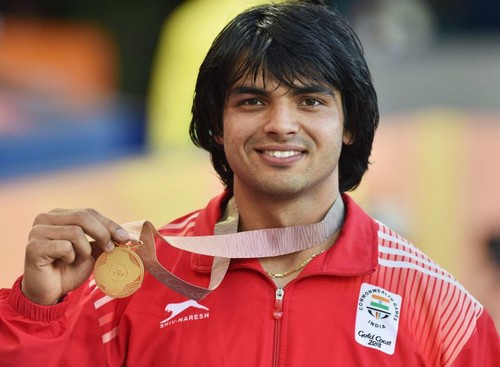 ONCE AN INDONESIAN MEN COME TO NEERAJ AND GUSHE TO HIS FACE AND CALL HIM '' HANDSOME'' JUST LIKE SHAH RUKH KHAN [SRK] FROM INDIA. THE NEERAJ SAID HE HAD HEARD THIS COMPLEMENT FIRST TIME REGARDING BOLLYWOOD COMPARISON.
After winning the ASIAN GAMES GOLD with a national record marked of 88.06, Chopra had the home smitten, through the only semblence of the hyperactive SRK antics came at the time of throws.it was the Tarzan meets the KHAN., with his unique javelin release action that ended in him flinging himself to hurl the spare .The man flew and fell over fright before he could send the spear flying.
By the saying of Chopra,' Throwing myself forward comes naturally when competing .I don't do it when i am trainingfor technique., it just come in competition when you over speed .'' he would explain adding that very few javelin throwers ended up landing on all fours namely, world record holder JOHANNES VETTER and Jan Zelezny,whose videos chopra watches when self teaching as a team.
STRENGTH TRAINING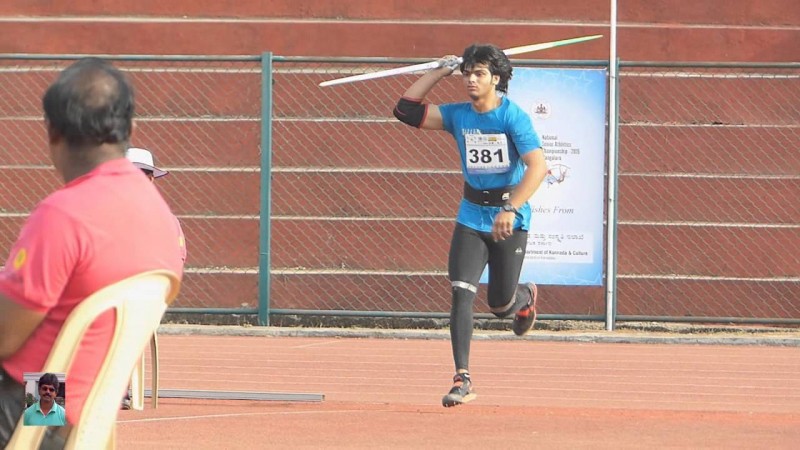 Neeraj Chopra reckoned his training at finland with UHWE HOHN and increased his power by around 15% while improving on his speed and footwork for last 8-9 months and focus on training strengthwithout really fiddling with his technique.
Neeraj has decided that i have to win GOLD my my country and hids expectation get real shape and he made it and became the gold winner in ASIAN GAMES 2018.
He had describe agood throw [''88''] as the body feeling all the power and like a current coursing through the body.''trying to find the ideal balance between height and distance, he was well ahead af the pack. From close up, you could see the g=GLEAMING GOLD.
THANK YOU .... HOPE YOU WILL ALL LIKE MY POST.....