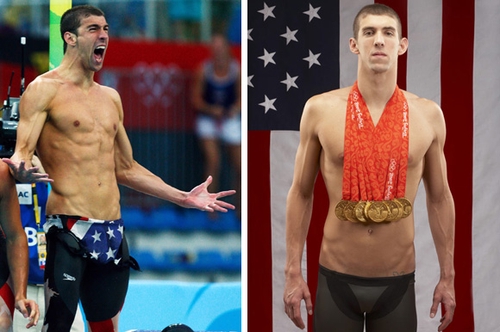 It is usually said that the records were found to be broken later, but the numbers of Michael Phelps are unbreakable!

"Heroes are born from the womb of suffering", Phelps lived a difficult childhood away from his father and suffered from psychological disorders .. Encouraged by his sister Whitney to enter the swimming pool, but did not know then that her younger brother will someday become the greatest Olympian in history! But his meeting with coach Bob Bowman, who saw tremendous abilities, changed his course of life and the course of the history of the sport ... The latter offered him to abandon the study in order to dedicate his life to swimming and the acceptance of Phelps gave fruit quickly, He participated in the Olympic Games in Sydney in 2000 at the age of only 15 years !! A year later, he won the 200m butterfly in the world championships in Japan, breaking the world record, becoming the youngest swimmer in history with a world record! By the time he reached the age of 18, Phelps had broken eight world records!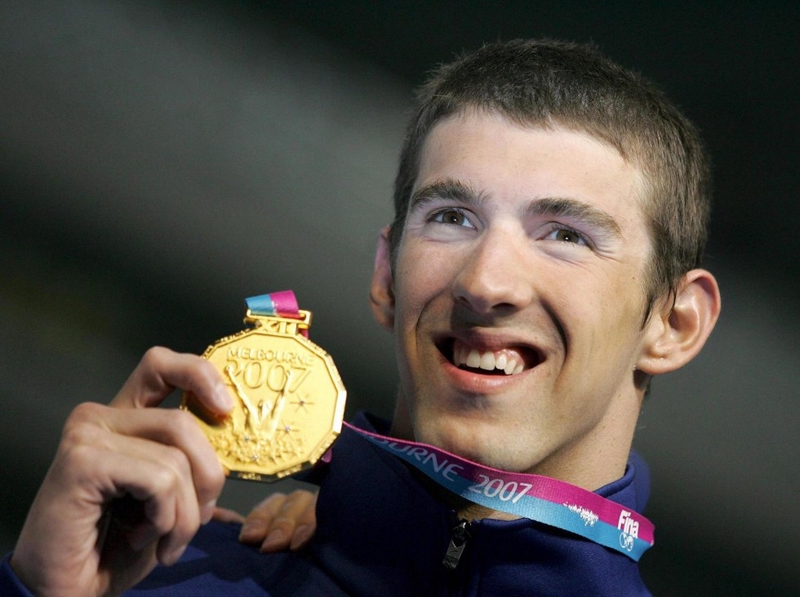 At the Athens 2004 tournament, the 19-year-old American Michael Phelps grabbed the spotlight from everyone with eight medals, including six golds, allowing him to equalize the number of medals at a single Olympic Games held by Russian player Aleksandr Detitin.
Phelps entered the 2008 Beijing Olympic Games as an extraordinary candidate to replicate his achievements. Not only that, but he wanted to make history by grabbing eight golds, breaking the previous record held by the seven-time American swimmer Mark Spitz at the 1972 Munich Olympics! The outcome is eight golds in eight races! Michael Phelps is the king of swimming and symbol of the Olympic Games!
Michael Phelps, a success and challenge story, a story entitled Gold, the greatest Olympic story in history ...