Selam Herkese Ben Halil. Türkiyede yaşıyorum 21 yaşındayım ve 21 yıllık Fenerbahçe taraftarıyım. Fenerbahçeli olduğum için haliyle tüm spor branşlarında favori sporcunuz fenerbahçeli oluyor.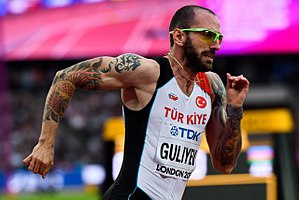 Benim Favori atletim Fenerbahçeli atlem Ramil Guliyev'dir. Ramil Guliyev Azerbaycan Kökenli Türk atlettir. 2012 Yılında Azerbaycan vatandaşlığını reddederek Türk vatandaşı olmuştur. Bu olay Azerbaycan tarafından şiddetle karşılanmıştır. 2017'de Londrada Düzenlenen Dünya şampiyonasında 200 metre final yarışmasında 1. olmuştur ve Türkiyeye Altın madalya kazandırmıştır.
Ayrıca bu yıl düzenlenen Avrupa Atletizm şampiyonasında Temsilcimiz Ramil Guliyev Finale yükselmeyi başardı.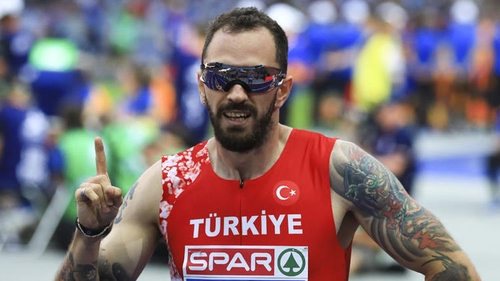 EN
My favorite athlete was Ramil Guliyev with Fenerbahce jump. Ramil Guliyev is a Turkish athlete from Azerbaijan. In 2012 he became a Turkish citizen by rejecting Azerbaijani citizenship. This incident was strongly welcomed by Azerbaijan. 1. 2017 was the final competition in the 200 meters at the World Championships held in London and Turkey has won the gold medal.
In addition, our Representative Ramil Guliyev was able to rise to the Finals in this year's European Athletics Championships.