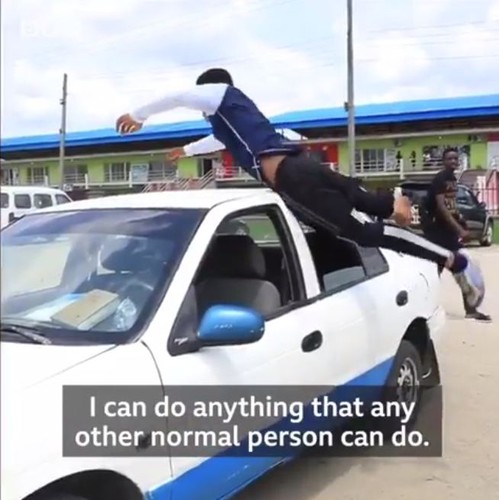 Nigerian athlete, Amon Okechukwu has got tongues wagging for doing what some two-legged people can't even do. The first I watched one of his videos on YouTube, I marveled and couldn't just believe a one-legged man could have such a jump power. He has attracted BBC with his stunning jump and it has brought him to limelight.
He has proven that having one leg does not prevent him from doing the unexpected and you can see that in the picture below. He does not only jump a car but also performs other high jumps. Could it just be that he has an invisible leg we can't see? 😁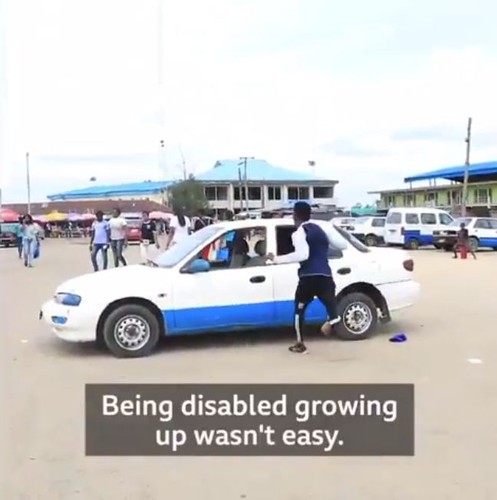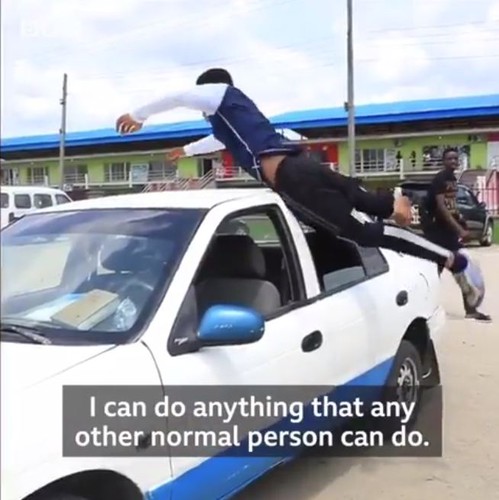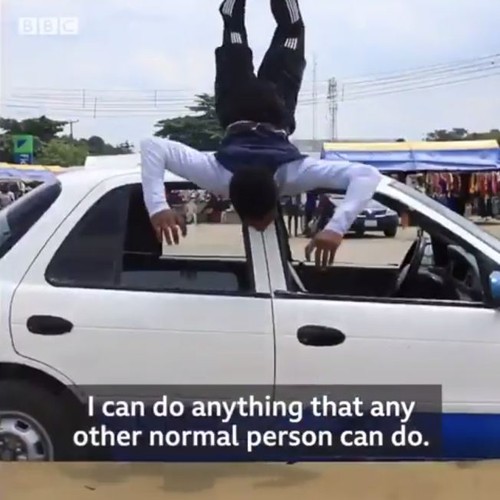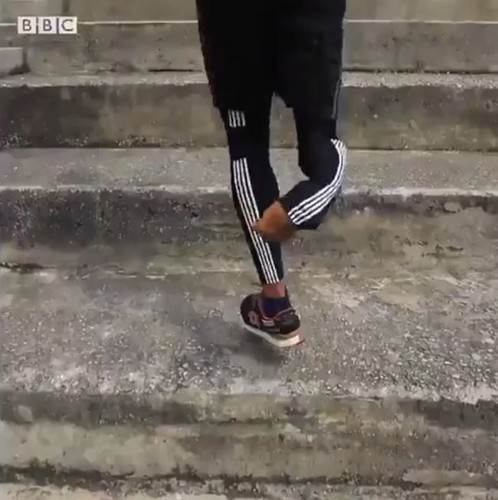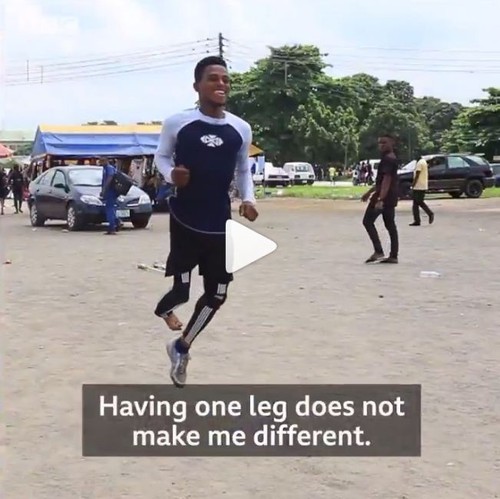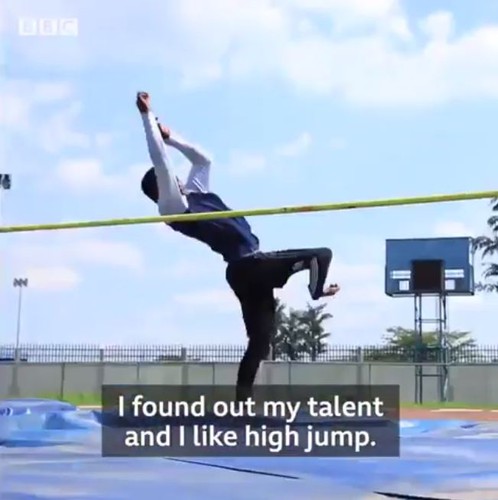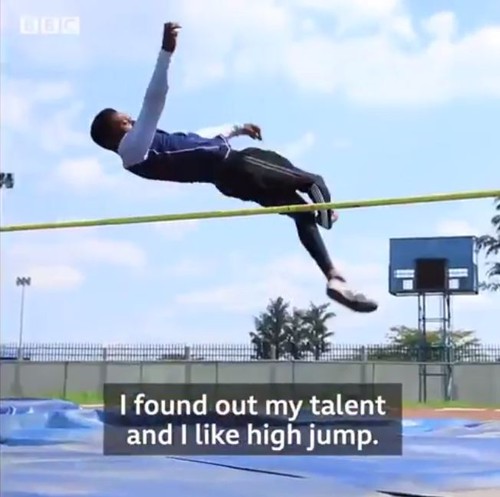 What do you guys think?