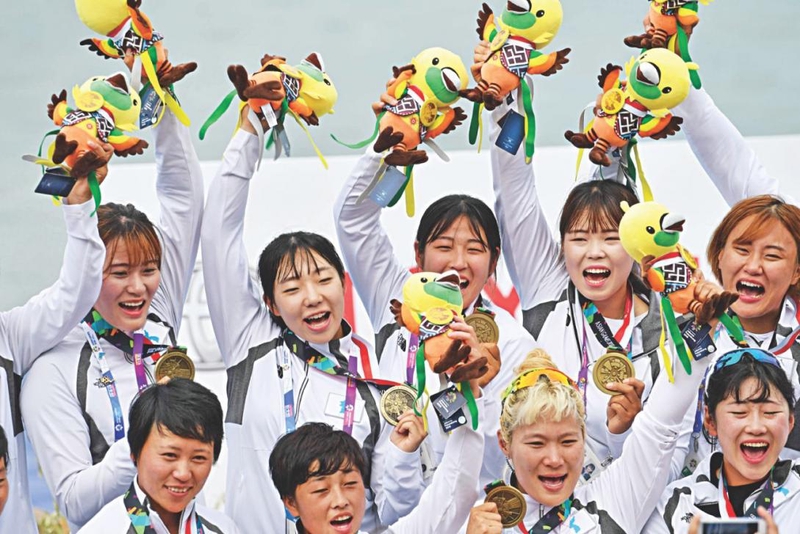 Iran's Sohrab Moradi set a weightlifting world record that could last forever on Saturday as tearful North and South Korean athletes combined to win a highly symbolic medal at the Asian Games.
Olympic champion Moradi, who served a two-year doping ban from 2013, hoisted a 189kg snatch en route to victory in the men's 94kg class, breaking weightlifting's longest standing world record set in 1999.
Moradi's lift could stay on the record books in perpetuity as after the Games in Indonesia, all the weight classes will change beginning with November's world championships.
"I feel very happy to know that my name will always remain on all the 94kg world records," beamed the Iranian.
Moradi's triumph for the ages came on a day when the Unified Korea team, testament to this year's marked improvement in Korean ties, won an emotional dragon boating bronze medal.
The North and South Korean athletes were in tears as they sung "Arirang", a traditional Korean folk song, to celebrate winning their medal.
Both Korean teams marched together at the opening ceremony and they have also joined forces in rowing and women's basketball at the regional Olympics.
"I was deeply emotional," said South Korean canoeist Eun Jeong-byun. "We're divided and forbidden from seeing each other but we both know the same song and speak the same language."
Controversy marred the start of the athletics competition when Japanese marathon winner Hiroto Inoue was accused of pushing Bahrain's Elhassan Elabbassi and denying him gold.
Both athletes had complaints rejected by race officials after they made contact during a thrilling sprint finish, which Inoue won by a fraction of a second.
"The number one (leader) pushed me," said Elabbassi. "I would have won."
In tennis, Uzbekistan's world number 75 Denis Istomin beat China's Wu Yibing in three sets to win men's singles gold -- before jumping on a plane for a 27-hour journey to the US Open in New York.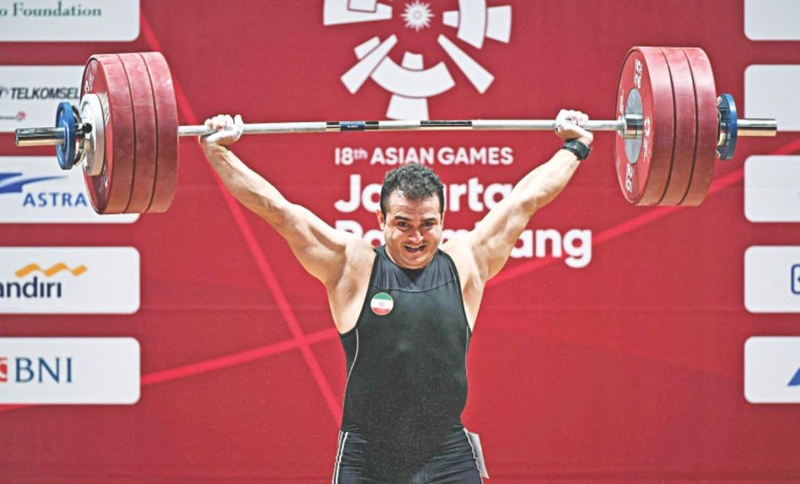 Istomin, 31, came from behind to beat the reigning US Open boys' champion 2-6, 6-2, 7-6 (7/2) in Palembang. He plays his first-round match at the season's final Grand Slam on Monday.
"I think it shows it means a lot to me and to my country. I always represent my country, never lose an opportunity," Istomin said.
Late on day seven, China had extended their lead on the medals table to 71 golds to Japan's 34 and 24 for South Korea.
About 17,000 athletes and officials are taking part in the 18th Asian Games, the biggest sports event in Indonesia's history.