One of the funny events that occurred in the Indonesia Masters 2020 final match between Anthony Sinisuka Ginting Anders Antonsen.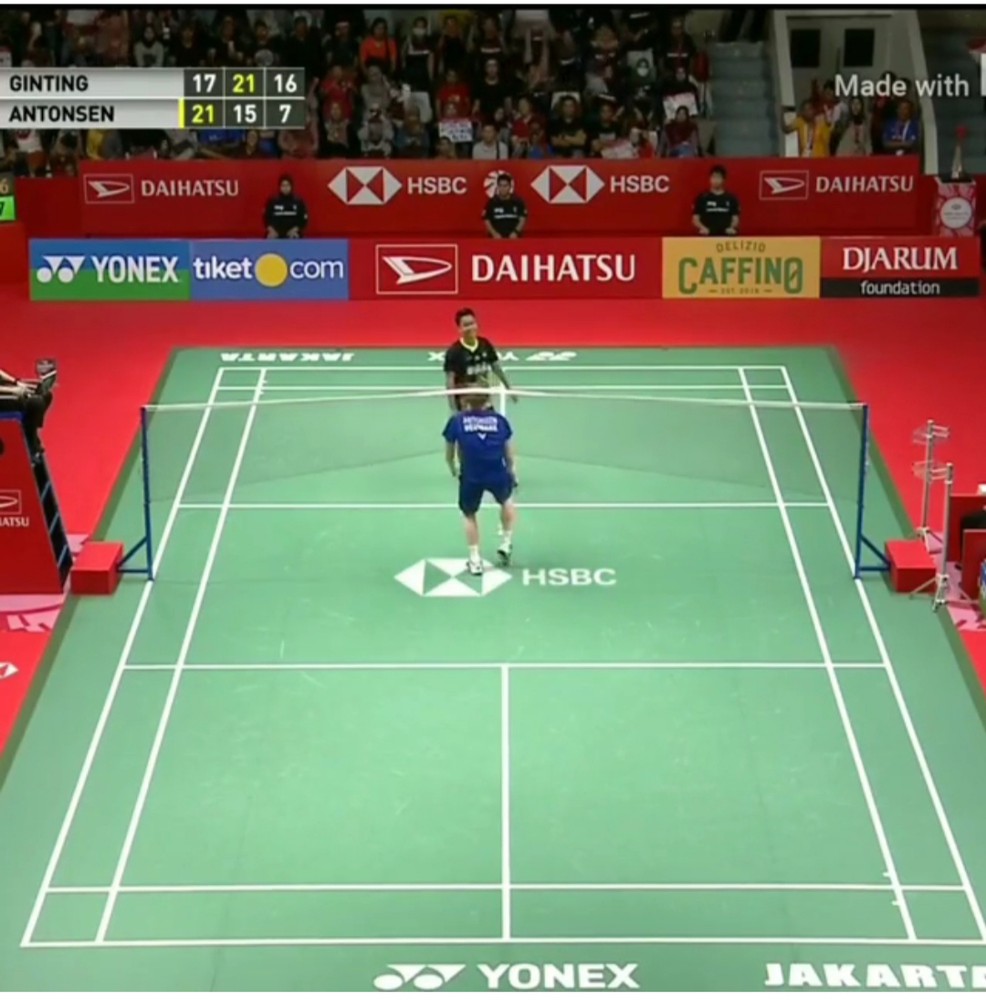 Compete in front of his own supporters, Anthony made a surprise by defeating the defending champion and fourth seed from Denmark with a score of 17-21, 21-15, 21-9.
In the duel which lasted 1 hour 11 minutes, Anthony Ginting performed an elegant game in front of his supporters at Istora Senayan, Jakarta.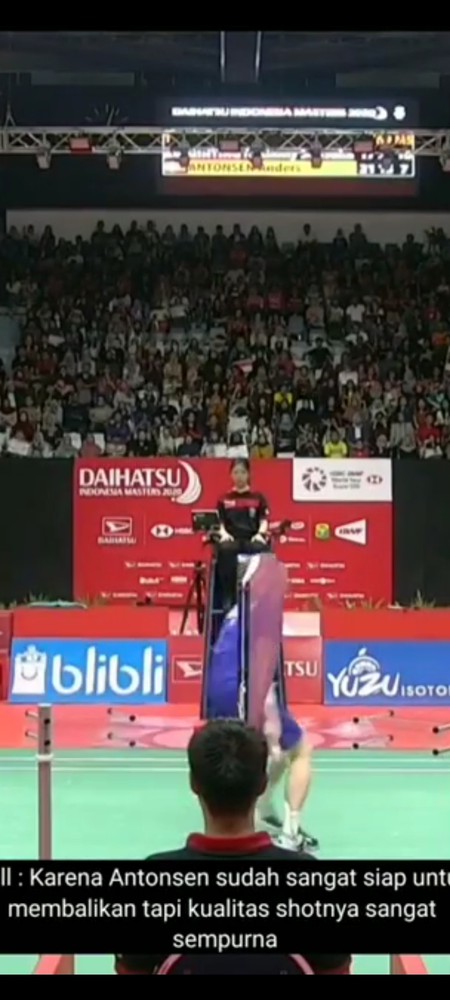 Of the many actions performed by Anthony Ginting, there is one scene that invites laughter when the game enters the deciding game or the third game.
At that time, Antonsen got a turn after serving points behind Anthony Ginting with a score of 16-7.
Anthony Ginting also tried to restore the shuttlecock from Antonsen by showing off his expertise.
the son from Cimahi fired several hard shots and interspersed with net play.
Although far superior, Anthony Ginting looks calm facing the game Antonsen.
Sebalinya, Antonsen actually seemed overwhelmed to receive a net game from Anthony to experience unpleasant events.
Instead of replying an attack from Anthony, Antonsen actually made a mistake that was quite embarrassing.
Antonsen blows failed to cross into the opponent's camp and instead the player's head stuck in the net.
Suddenly, the incident immediately became the public spotlight, including match commentators Gillian Clark and Steen Pedersen.
Drugs and vitamins are not a guarantee of healthy living. Keep your words, keep your heart, rest enough, eat with balanced nutrition and regular exercise, that is the key to a healthy life.

scorum promotion👇👇👇
https://www.facebook.com/irak23/
https://www.facebook.com/updategam3rs/
https://www.facebook.com/groups/scorumblog/
https://www.facebook.com/groups/2246597958712330/
https://www.facebook.com/groups/1982608372046382/
https://www.facebook.com/groups/616504648418582/
https://www.facebook.com/groups/421567894585604/
https://www.facebook.com/groups/1555503924585867/
https://www.facebook.com/groups/232891467618329/
https://www.facebook.com/groups/274607113385466/
https://www.facebook.com/groups/2071862589791369/
https://www.facebook.com/groups/521363684981010/
https://www.facebook.com/groups/2247090888656332/
https://www.facebook.com/groups/1905406126437303/
https://www.facebook.com/groups/1546885095553342/
https://www.facebook.com/groups/IndoFilem21.top/
https://www.facebook.com/groups/1689564934659269/
https://www.facebook.com/groups/845480612201157/
https://www.facebook.com/groups/476356649120335/
https://vk.com/id570965381
https://www.linkedin.com/in/kampret-kocak-06346519a
https://www.facebook.com/groups/1347620962080284/
https://www.facebook.com/groups/1519347004853018/
https://www.facebook.com/groups/404778820340656/