Kevin Sanjaya Sukamuljo / Marcus Fernaldi Gideon bablas to the China Open after winning the 2018 Japan Open. Indonesia also took down 15 other representatives.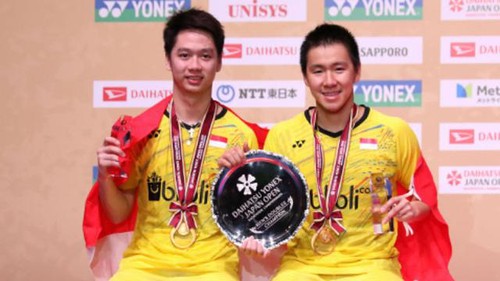 Indonesia has reduced its full power in the China Open which is rolling from September 18-23 at the Xueeng Gymnasium Venue Olympic Sports Center. In total, Indonesia has reduced 16 representatives.

The men's doubles squad became the fatest with six couples. Including, Ricky Karanda Suwardi who will be deployed with Angga Pratama.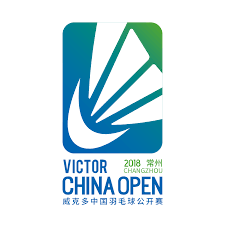 Kevin / Marcus is a major force in the sector. Appearing as the first seed, Kevin / Marcus also pursued a hat trick in the super 1,000 BWF tour tournament.
Following is the list of Indonesian players to the 2018 China Open:
Singles: Anthony Sinisuka Ginting, Tommy Sugiarto, Jonatan Christie
Women's single: Gregoria Mariska Tunjung
Men's doubles: Kevin Sanjaya Sukamuljo / Marcus Fernaldi Gideon, Fajar Alfian / M. Rian Ardianto, Berry Angriawan / Hardianto, Hendra Setiawan / Mohammad Ahsan, Wahyu Nayaka Arya Pangkaryanira / Ade Yusuf Santoso, Angga Pratama / Ricky Karanda Suwardi
Women's doubles: Greysia Polii / Apriyani Rahayu, Rizki Amelia Pradipta / Della Destiara Haris, Anggia Shitta Awanda / Ni Ketut Mahadewi Istarani
Mixed doubles: Tontowi Ahmad / Liliyana Natsir, Praveen Jordan / Melati Daeva Oktavianti, Ricky Karanda Suwardi / Debby Susanto