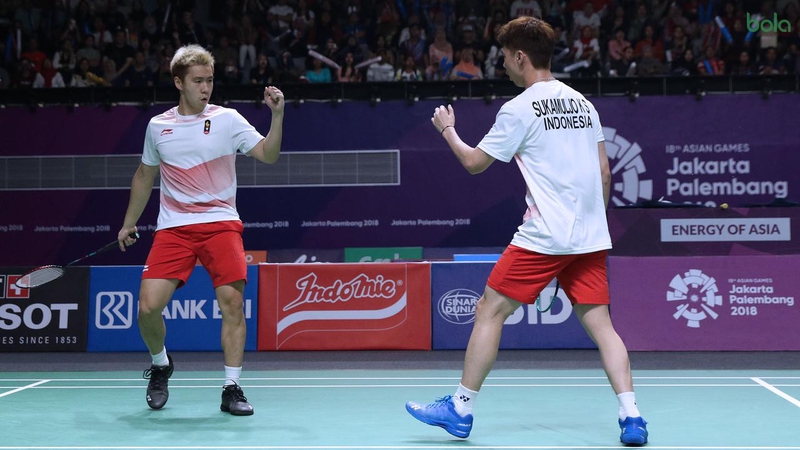 Good night for Southeast Asian countries, especially Indonesia and congratulations to the world residents wherever you are.
Indonesian men's doubles, Kevin Sanjaya Sukamuljo / Marcus Fernaldi Gideon, secured tickets for the 2018 Asian Games individual badminton quarter-finals after beating the Japanese pair, Takuto Inoue / Yuki Kaneko, at Istora Senayan on Saturday (08/25/2018). Kevin / Marcus must struggle to beat the Japanese doubles in three games 21-16, 19-21, 21-18.
The world number one double from Indonesia started the match very smoothly and the supporters supporters were very enthusiastic about encouraging. Kevin / Marcus is in full control of the course of the game, with a fast game that is their trademark.
The first game really belongs to Kevin / Marcus. They won this game with a score of 21-16.
In the second game, it was Inoue / Kaneko's turn that kept pressing Kevin / Marcus. As a result, Indonesia's best double has difficulty developing games.
The Japanese doubles were far ahead. However, at critical points Kevin / Marcus was able to attenuate margins. Unfortunately the awakening of Kevin / Marcus was late, giving up a score of 16-21.
And in the third game, Minions continue to be depressed. Their fast game can be muffled brilliantly by the Japanese doubles. At intervals, Kevin / Marcus lags behind 7-11.
Mental championship seen from the figure of Kevin / Marcus was proven after the interval. They slowly got up and cut the margin. Kevin / Marcus added confidence, demonstrating the fast and deadly game that was their mainstay. The third game they finally won.
Besides Kevin / Marcus, Indonesia has also sent one more men's doubles to the quarter-finals, namely the Fajar Alfian / Muhammad Rian Ardianto.