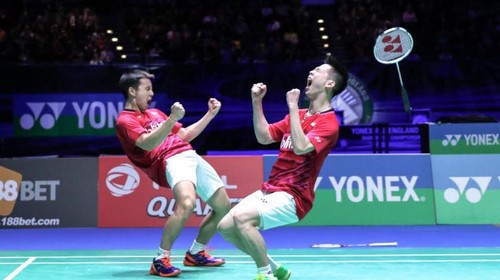 After defeating Dutch pair Jelle Maas / Robin, the men's doubles pair Kevin Sanjaya / Marcus Gideon finally made sure to go to the 2018 Japanese semifinals with 21-10, 17-21 and 21-14 in the quarter-finals at Musashino Forest Sport Plaza, Tokyo.
When the first match took place, Marcus was very easy to harvest points. Until the first match, Marcus can easily win until the points end with 21-10 or 11-1.
The 34th ranked pair had the chance to make Marcus fixated on the 11th after he won three points in a row.
But after that point 11-04 Kevin / Marcus continued to get points until the first round match ended with 21-10 points.
But in this second round game it looks like the game shown in the first game. Kevin / Marcus lags far behind the second game. Various attempts have been made by the world number one men's doubles, but this second match they have to admit that Maas / Tabeling is superior to 17-21 points.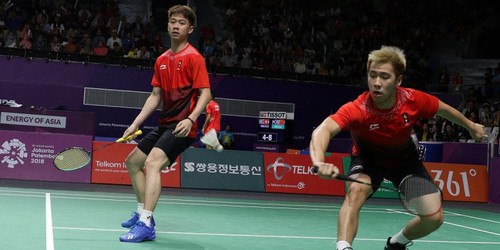 Next in the third game, it's quite difficult. The majesty of the two pairs was so displayed and the points were not too far away even though the Kevin / Marcus pair could maintain their superiority well and managed to beat the Maas / Tabeling pair with 11-10 points.
In the semifinals, Kevin / Marcus must face Takuro Hoki / Yugo Kobayashi and He Jiting / Tan Qiang pair. They are the winners in the match between Japanese representatives and China.
Kevin / Marcus is the representative who made it through the emifinal even though Praveen Jordan / Melati Daeva Oktavianti, who was also an Indonesian representative, had also penetrated the quarter-finals before, but the Malaysian mixed doubles pair won Praveen / Melati's attempt to reach the semifinals. []