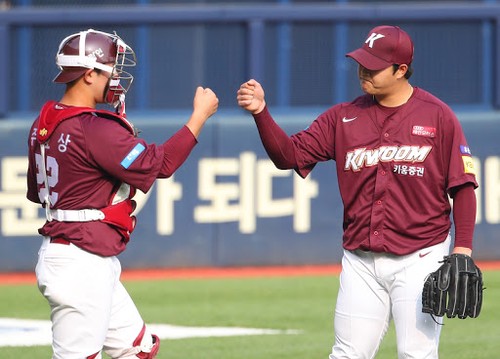 While we patiently wait for MLB to return, we keep forgetting there's still baseball action very much alive in the East, which is the Korea Baseball Organization (KBO). The KBO League Season 2020 was the first baseball event to come back after its break, and it has set an interesting field that's populated by powerful hitters.
So, which teams should we focus on? If you're a newcomer to the KBO field just like me, let's talk about some notable playing teams in the league and see if we could win up with the best Korean baseball team thereafter.
NC Dinos
The NC Dinos have the best record so far this season. They've managed to topple the reign of the Doosan Bears in just two of three games, and mind you, the Bears are KBO giants. On top of that, the Dinos also set a record 15-0 multi homer win in their last game, which is quite monumental. Even after losing two games to Kiwoom Heroes, the Dinos are still the top contenders this season.
Doosan Bears
It's no secret; everybody knows the Doosan Bears are the strongest bunch, having made the KBO Finals five years straight and winning three titles in those rallies. They're an easy pick as the best Korean baseball team, but I don't know about this season. They lost two of three games against the Dinos, and suffered back-to-back losses against the Hanwha Eagles, which is quite a blow.
Kiwoom Heroes
The Kiwoom Heroes surprised their fans after snagging two wins from top-ranker NC Dinos. It was a 10-inning conquest, and as if that's not a big enough margin, they followed that with an 18-5 victory which shaped to be the Dinos' worst loss of the season. Winning two out of three games against a powerhouse team like the Dinos is a huge deal for the Heroes, as it should. It's what got them into the top five rankings in the first place.
LG Twins
Roberto Ramos hoisted the LG Twins flag way up high after hitting his 13th homer in last Thursday's game. That played a huge part in the Twins' overall performance, and their record shows enough potential to be the best Korean baseball team among the KBO pool.
Kia Tigers
The Kia Tigers are also holding up their records well, and it shows with how they're faring so far this season. They have the most championship titles in KBO League history (11), their last championship was in 2017. If they can't be the best Korean baseball team, then they sure will give every team a run for the title especially when they have Preston Tucker putting his hitting skills to good use with a stable record of 17-for-48, .354.