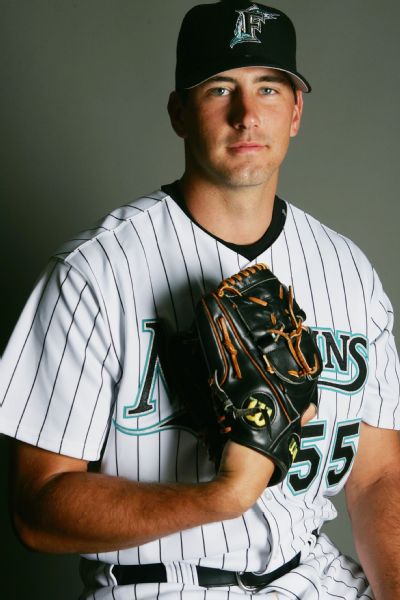 Luke Hagerty, 38, is the main character of the bizarre story. He was a left-handed pitcher born in 1981. He was a promising player with a size of He was named Chicago Cubs 32nd overall in the first round in 2002. He received a million dollars as a down payment.
However, he suffered from elbow injuries and became a failed contender. It failed to reach the top single a level, and was released from the Cubs at the end of 2006. There has been no official league record since the U.S. Independence League in 2007-2008.
The pitcher, who retired quietly at the young age of 27, has risen above the surface in 11 years. "The Chicago Tribune" in the U.S. on Wednesday said it will make the most remarkable comeback in Major League history.
Hagerty, who played baseball for the last time in 2008, graduated from Arizona State University and earned a physical fitness management certificate in the Phoenix area. He set up a company in Scottsdale, Arizona called 'X2 Aslastic Performance' and worked to prevent injuries to players.
Hagerty, who was working here as a training partner for young athletes, felt one day his arm was energized. Since last year, it has checked not only ball speed but also number of turns and axis of rotation through its advanced radar equipment called 'Rapso Island' system. Experts around him also decided to play again.
In mid-January, a walkout was held in Kent, Washington. In front of the scouts, the maximum speed of fastballs was 98.5 miles per hour and up to 159 kilometers per hour. He even showed a curve that mimicked Cory Clover. Several teams showed interest, the most active of which was the Cubs.
He named himself 17 years ago and signed a contract with a pro-government team that was released four years later. Hagerty said, "I owe the Cubs. "They gave me a lot of opportunities," they said. "I didn't come here to take someone's time away. I came back as I thought I could help the team in any way.
Hagerty, who briefly suspended pitching on a total muscle inside his elbow, will resume playing catch at a minor camp this weekend. "It is my plan to go to the big league at some point this season," he said. There were eight players who made their debut in the Major League Baseball past the age of 38.