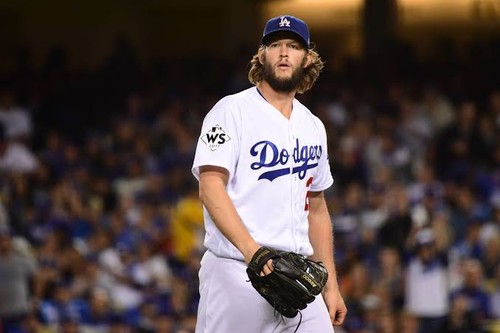 Will Ryu Hyun-jin (32, Los Angeles Dodgers) be the starting pitcher for the opening game of the Major League Baseball?
As the Los Angeles Dodgers' "Ace Clayton Kershaw becomes uncertain due to shoulder pain, attention is focusing on who will start the opening game for the Dodgers. M.L.B.com said on Thursday .The Dodgers manager Dave Roberts agreed on the possibility that Kershaw could not play as the starting pitcher for the opening game." "The most important thing is to prepare Kershaw and find confidence mentally and physically," Roberts said while agreeing on the possibility of a change.
Kershaw has not been able to properly handle pitching training due to shoulder pain recently. He had a bullpen pitching and a live pitching last month, but he has returned to catch ball training after being diagnosed with inflammation of his shoulder. Kershaw started the Dodgers' opening game for eight consecutive seasons from 2011 to last year, recording the record for the most consecutive opening game in the history of the Dodgers.
Roberts, however, said, "The opening day of the opening game is a very important matter," leaving the possibility of Kershaw as a starting pitcher. The opening game of the Major League Baseball will be held on the 29th and there are still about 24 days left.
Walker Buehler (25), who will replace Kershaw in the opening match, is highly likely to be mentioned. After Kershaw, he is expected to become the ace of the Dodgers, and is expected to join Kershaw this season. It is the first time for an ambulance to have a bullpen session since the start of spring camp on Sunday. No injuries, but he's adjusting his speed considering his elbow history.Jus is making a point. In an interview with The Los Angeles Times, the bouncer said, "There's nothing wrong. "We are preparing as planned."
Ryu Hyun-jin, who started as the second starter at the World Series last year, is also likely to start in the opening match. Ryu has played in two exhibition games on July 25 and the last two days, with no loss in one inning and no loss in two innings, respectively, showing his best pace.