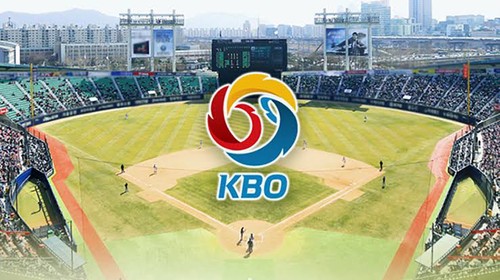 The fastball pitchers are making fans excited. The 2019 season is expected to be the era of fastball, where you can often see 99 miles of balls.
The most notable player is Ha Jae-hoon, who was named in the second round by SK in last year's draft. Ha Jae-hoon, who signed with the Chicago Cubs, played as an outfielder but turned into a pitcher after joining the SK Wy Based on his strong shoulders, he calculated that his fastballs can work in the KBO league. Ha had a maximum speed of 155 kilometers at the Florida First Camp as expected. His condition has been elevated rapidly, so he is expected to record 157-158 kilometers, although his speed is not very high during the season.
Doosan's Choi Dae-sung also raised expectations by recording a maximum speed of 151 kilometers per hour at the camp. In his 16th year as a pro, Choi has been expected to pitch in fastballs every year, but his ability to operate pitches and mound has not been supported. It is assessed that it has changed in this season. "In the past, I was just going to throw hard, but now I'm going to throw strategically at the mound," Choi said. "I'm psychologically confident and relaxed." Doosan Dong-won recorded 154 kilometers at the camp. Taiwan to grip the ball to second camp because there is still in the bulb of heel problem.
Kium Heroes Ahn Woo-jin, who gained attention in the postseason last year by throwing fastballs, is also getting off to a good start as he recorded 149 kilometers in camp. If he starts this season, he is expected to be arrested in the middle of the 150-kilometer range.
LG pitcher Ko Woo-suk, who pitched the second fastest ball among Korean pitchers last year, also set a record of 152 kilometers at camp, signaling his performance this season. KIA pitcher Han Seung-hyuk, who throws the fastest ball among the domestic pitchers, came home early to check his inner thigh muscles during the camp. He is a pitcher who will lead the "fastball war" in the league if he returns from injury and stands on the mound again. Choi Geon, the second-year KT pitcher, also garnered attention by recording 151 kilometers from the camp.
Many new foreign pitchers throw fastballs. Kia's Jacob Turner has averaged 153 kilometers per hour in Detroit in the 2018 season. In 2016, he recorded a maximum speed of 158.7 kilometers. Raul Alcantara of KT is also a fastball pitcher. The average speed of the 2017 season was 154 kilometers. The maximum speed was 158 kilometers. Last season, the fastest pitcher in the KBO league was the SK Anhel Sanchez, which averaged 15.7 kilometers. Turner and Alcantara finished their preliminaries by throwing 152 kilometers and 153 kilometers, respectively, at the camp. Turner and Arkantara's fastball can make the league atmosphere hotter. Samsung's Deck Maguire also pitched 150 kilometers in a camp practice match.
which has installed a PTS system at a former Korean baseball stadium, the highest arrest in the history of the KBO league since 2011 when the equipment was fully equipped was 162.1 kilometers from September 24, 2012 when LG Redames beat Cho Dong-hwa at the literary SK match. There is a possibility that a new record will be made in the fastball war.