Those that entered the https://scorum.com/en-us/baseball/@potplucker/10-scr-contest-predict-mlb-world-series-winning-team-number-of-games-total-runs-scored may have a winner tonight. We have 3 contending.
So far the Red Sox have scored a combined 23 runs.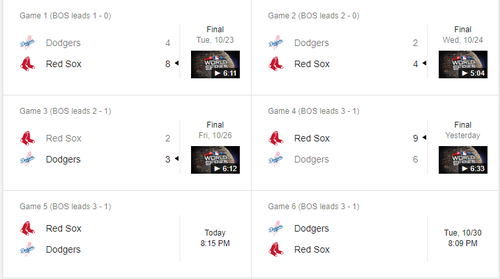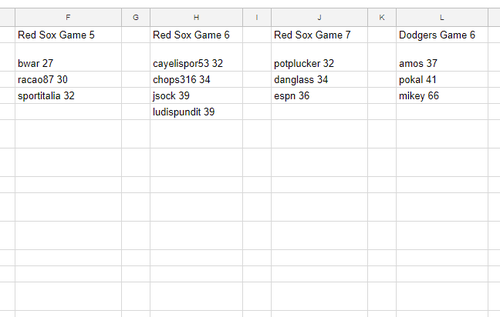 So if the Red Sox win it tonight scoring no more than 5 runs @bwar will win. If Red Sox win scoring 6&7 runs then @racao87 will get the win. A win of 8 runs will create a tie. Red Sox winning with 9 or more runs makes @sportitalia the winner.
Good luck, enjoy the game.
Congrats to @bwar! Winner of the 10 SCR for most closely predicting the finish. He called the Red Sox winning in 5 games with a total of 27 runs throughout the series. They did it with a total of 28 runs on that game.