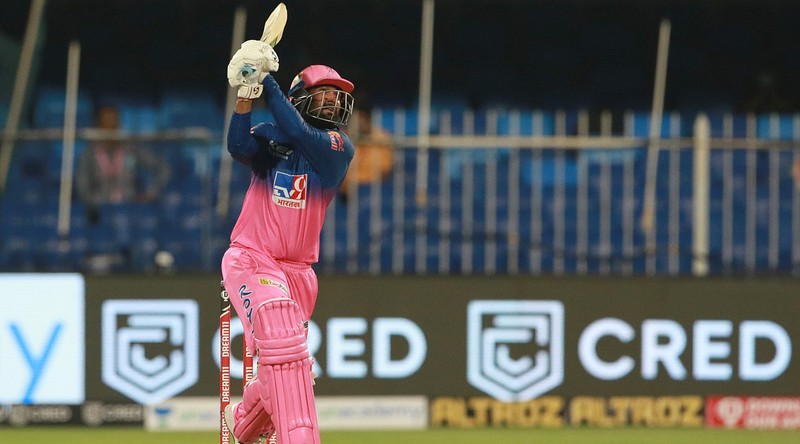 "You guys couldn't wait for 18 balls, we waited for 18 years to see this day. We knew he wouldn't throw his wicket away. He had to succeed. Else, he would have to sit out the next 12 games. I knew he won't quit," Rahul Tewatia's uncle Dharambir turns philosophical in the morning after the night of his nephew's life.
Not just the former cricketers on air and fans, but even his on-field partner Sanju Samson had turned down a single. Euthanasia through hit wicket or a wild charge was recommended. A smell of embarrassment swirled in the air but in a Sharjah minute, everything changed for Tewatia. Rather, he enforced it by slamming Sheldon Cottrell for five sixes in an over. A redemption story that only sport can offer in sixty seconds. Quite a ridiculous night, really.
"Pandavas, Surdas, and now Rahul; that's what our village Sihi is known for," Rahul's father Krishna Pal says. Sihi is a small village in Faridabad district in Haryana, where metro trains reach these days at the station named Sant Surdas Sihi.
His father wasn't exaggerating much. Surdas, the blind poet who was one of the most influential figures of the Bhakti Movement, came from this village in the 16th century. In the epic Mahabharata, Pandavas had asked for five villages from Kauravas to avoid war. Four of them are mentioned and the fifth is left to the choice of Kauravas. In Krishna Pal's telling, the fifth was Sihi. It's no surprise then that in the land that revels in its myths, his son Rahul has chosen to build his own myth. "Rahul ka naam bhi jhud gaya (Rahul's name has been added to Sihi's history today). The whole village came to greet us. Those TV channel guys are also coming," an elated Pal says.