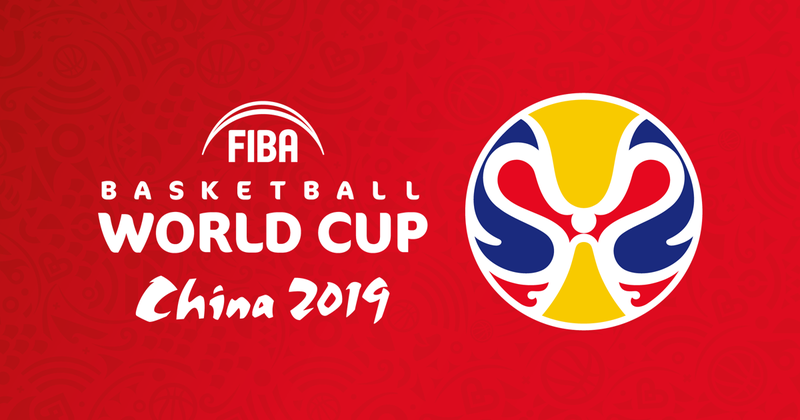 Within a few days is about to start the world basketball held in China and for those of us who are passionate about this beautiful discipline that throughout our lives has brought us many emotions and great moments, we can enjoy one of the best events of the sport of the highest competitive level that takes place every 4 years.

I am pleased to inform you that I will be covering this event and I will publish daily, so that you are aware of the performance of 2 selections that I know very well as is the case of Venezuela which is my country of origin and the selection of the United States, team about which I also have a lot of knowledge by my work writing about the NBA. But I will also analyze some other interesting encounters or teams that can give surprises in this great world event.
I remember that when I started on this platform I was about to start a big event more than a year ago and it was at the World Cup in Russia that we all enjoyed, I hope that several of the other good Scorum writers will also come together and give their opinions or analyze about their selections or teams that they may have as favorites to capture their performances at the World Cup.
These events and specifically this basketball world cup arouses a special emotion because the fact of being national teams giving everything for their country in the specialty of basketball, makes it extremely interesting, and even more so with the participation of the national team of my country.
In total there will be 32 national selections that will represent with their teams each of their countries, Venezuela and the United States already have their rosters defined.
Venezuela National Team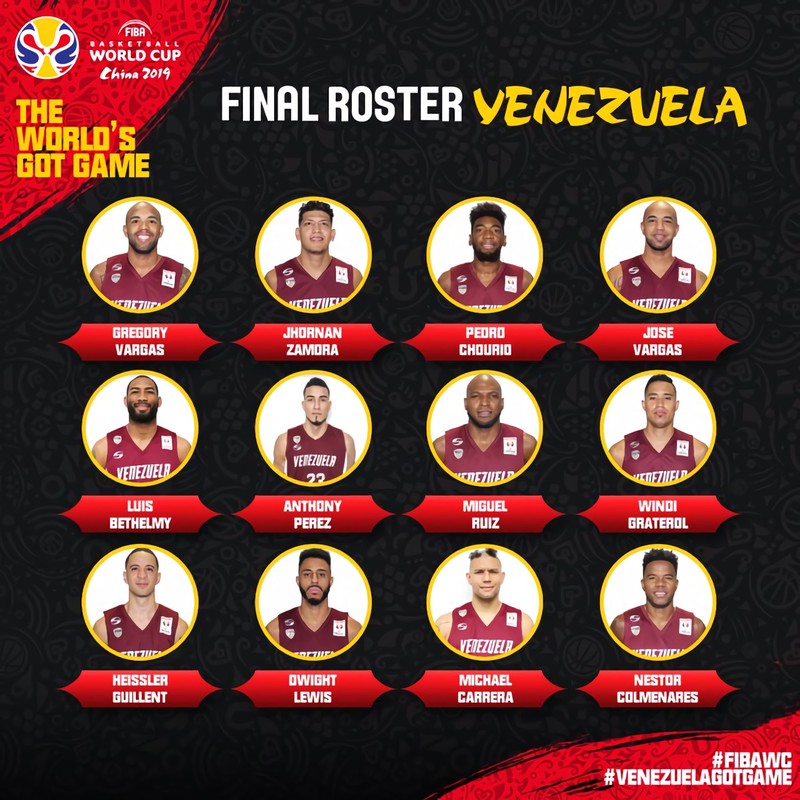 USA National Team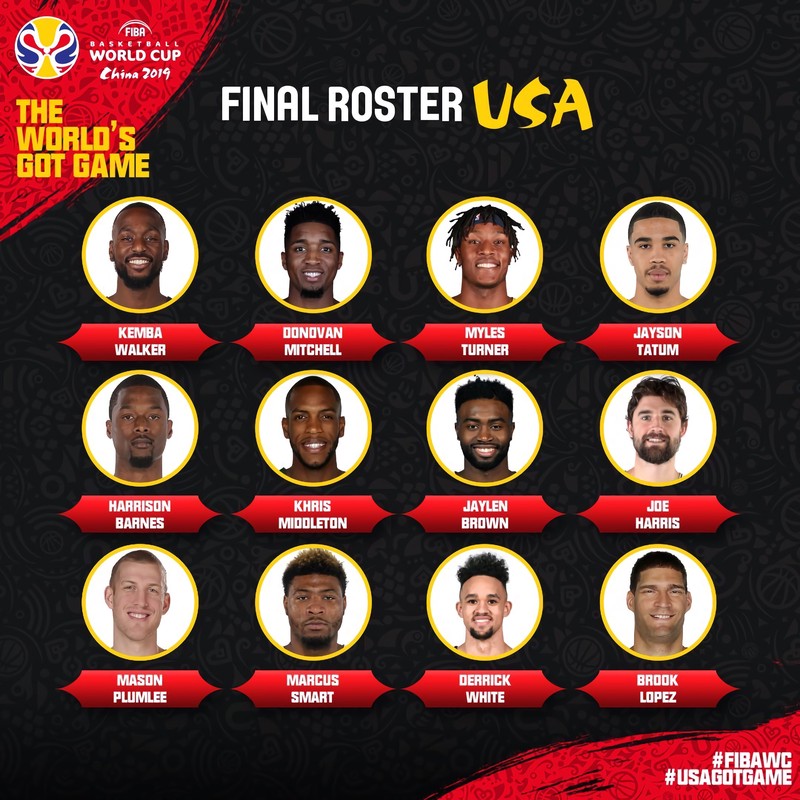 Group A
Venezuela will be in this group along with Poland, Ivory Coast and China who are the hosts of the cup, will be playing in the Cadillac Arena in the city of Beijing.
Group E
United States will join this group along with Turkey, Czech Republic and Japan, will play the games at the Shanghai Oriental Sports Center in the city of Shanghai.
Scenarios
In this great stage the Cadillac Arena with capacity for 19,000 thousand people, established in 2013 in the city of Beijing will play Venezuela together with the other teams that make up group A, which already mentioned.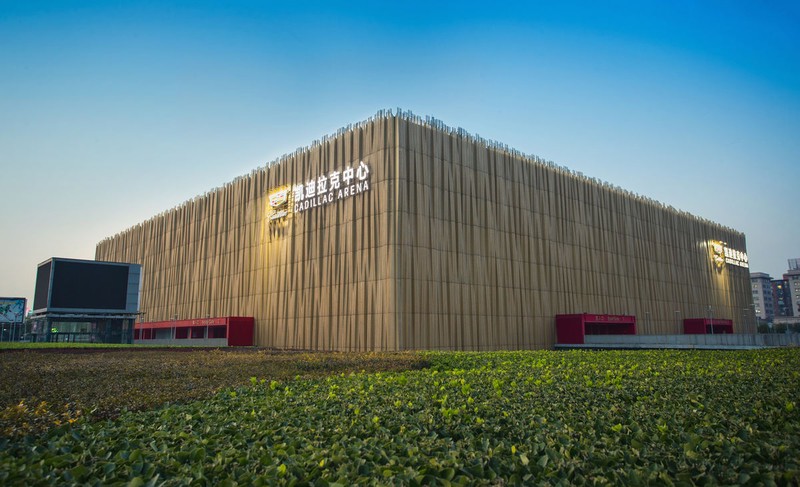 Shanghai Oriental Sports Center with capacity for 18,000 spectators will be the stage where the United States will play in the city of Shanghai and all the teams of group E, which I mentioned, was inaugurated in 2011.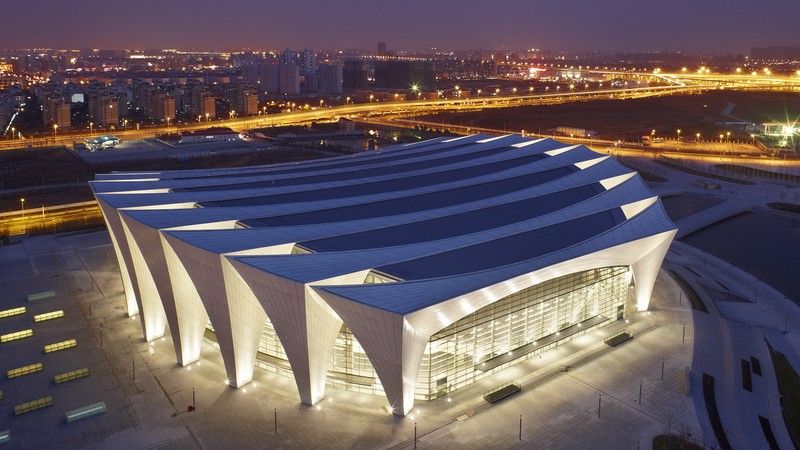 Calendar - First Round
Group A | Beijing
Sat 31/08
05:00 h | Poland - Venezuela 09:00 h | Ivory Coast - China
Mon 02/09
05:00 h | Venezuela - Ivory Coast 09:00 h | China - Poland
Wed 04/09
05:00 h| Ivory Coast - Poland 09:00 h | Venezuela - China
Group E | Shanghai
Sun 01/09
05:30 h | Turkey - Japan 09:30 h | Czech Republic - USA
Mar 03/09
05:30 h | Japan - Czech Republic 09:30 h | USA - Turkey
Thu 05/09
05:30 h | Turkey - Czech Republic 09:30 h | USA - Japan
As you have been able to read and detail in the calendar, the tournament begins on August 31 and will bring us great emotions and many expectations that make it a very interesting tournament, I invite you to join my publications and this competitive party that celebrates the greatness of the highest level in world basketball.