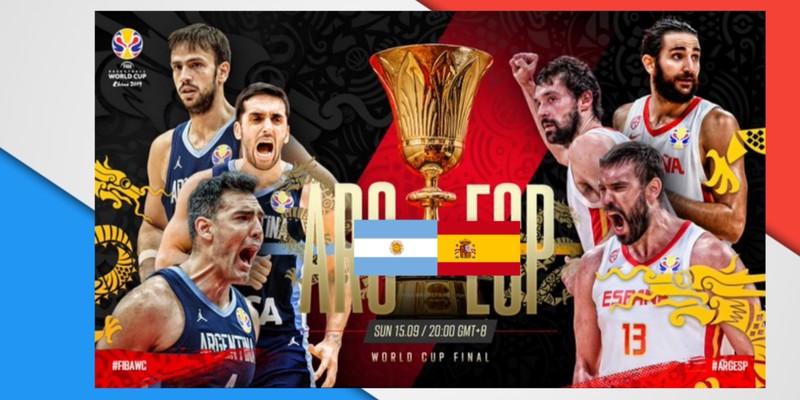 The final of 2019 FIBA World Cup will come to an end tomorrow 15th September, 2019 as Spain takes on Argentina.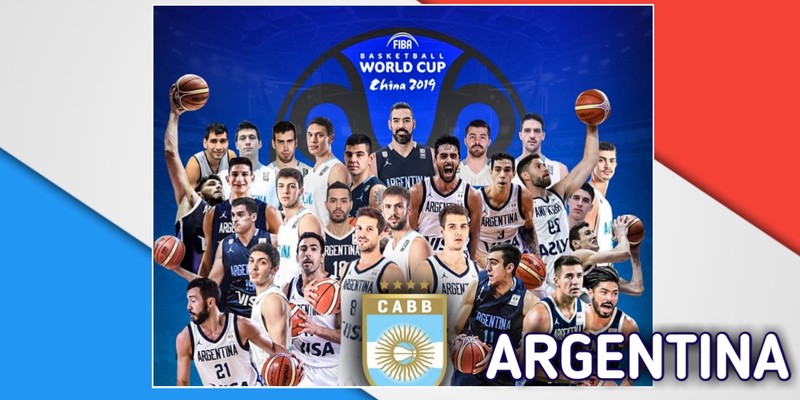 Argentina, @cabboficial winners of the 2019 Pan American Games Men's Basketball event has reached the final of the 2019 FIBA World Cup for the third (3rd) time in their history after defeating France 80-66 points.
They last attained this height 17 years ago in USA.
The South America side first made it to the final far back 1950 in which they won and then in USA 2002 in which they loss to Yugoslavia 84-77 after Overtime.
Argentina had to give a good account of themselves after winning gold 🥇 in this year's Pan American Games and surpassing last FIBA tournament record in which they finished 7th.
Still maintaining a 100% record in the 2019 FIBA World Cup Argentina will be hoping to win gold in the FIBA tournament after 69 years.
Road To The Final
In Round 1 Argentina was in Group B.
The South America side defeated South Korea, Nigeria and Russia 95-69, 94-81 and 69-61 respectively to top the group.
In the 2nd Round Argentina was shortlisted in Group I.
Argentina defeated Venezuela 87-67 and Poland 91-65 to move to the Quarter-finals.
Quarter-finals
At the last 8 Argentina needed 10 points to defeated Serbia 97-87 to progress to the Semi-finals.
Semi-finals
After knocking out world number 1 USA, France needed to takedown another America side but this time Argentina overpowered the European side 80-66 to make it to their 3rd Final.
After 7 Games Argentina has
PF- 613
PA- 496
PD- +117
With only one gold at the FIBA World Cup, Spain (@BaloncestoESP) will be looking forward to adding another one to the list this year as they maintained a 100% form, from the 1st round to the Semi-finals.
Road To The Final
Spain came top of Group C and maintain a 100% finish in Round 1 as they defeat Tunisia 101-62, Puerto Rico 73-63 and Iran 73-
65.
In the second round Spain was shortlisted in Group J but they still keep the winning streak on as they defeat Italy 67-60 and Serbia 81-69 to qualify to the Quarter-finals.
At the quarter-finals Spain defeated Poland 90-78 to proceed.
Semi-final
At the Wukesong arena, Spain needed 2 overtime to defeat Australia 95-88 after drawing 71-71 after 4 quarters (22-21, 10-16, 19-18, 20-16) and first overtime (9-9) to win 15-8 at the second overtime.
Spain were able to make it to the final with the help of Marc Guscol won scored team-high 33 points and Ricky Rubio with game assist 12.
Australia's Mills and Kay came top with game-high 34 and game rebounds 11 respectively.
After 7 Games Spain has
PF- 580
PA- 485
PD- +95
Players To Watch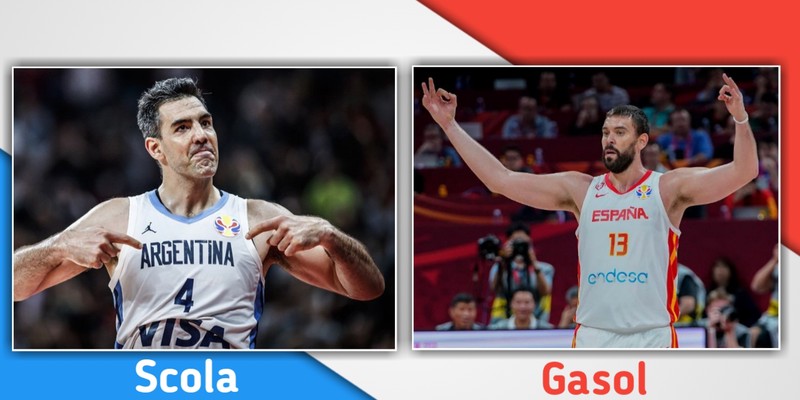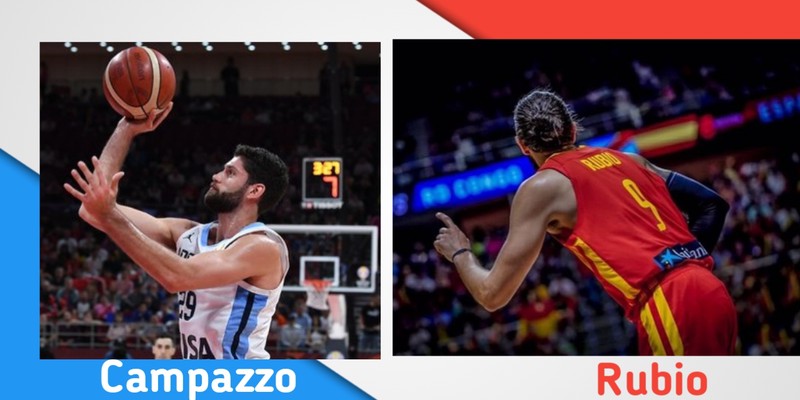 Scola (@LScola4) the 39 year old Captain has played the FIBA World Cup a record 5 times and also hold a record of 2nd highest all-time leading scorer.
Campazzo (@facucampazzo
has also been in great form thought-out the tournament.
Argentina can be a doober in the final against powerhouse, Spain as they have no active NBA player in their lineup unlike Spain.
This game is a repeat of 13 a years fixture at the 2006 FIBA World Cup. Both teams now have another opportunity to face each other in 2019 FIBA World Cup.
A Redemption for Argentina or Spain can make a double it is a battle between cornbeef and Spanish sardines.
---
So who do you think will go home with the the trophy?
Thank you for Staying tuned...