The ceremony was held in Springfield, where Dino held a beautiful speech in which he sincerely thanked everyone who helped him during his career. The speech was full of emotions that would make a stone drop a tear. I watched it and was moved by his gentle and soft manner.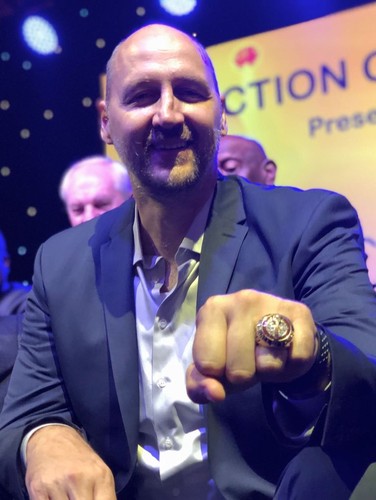 He didn't forget to mention Toni Kukoč and Dražen Petrović among other friends and colleagues. The part where he thanks his family was especially warm. Even though we are used to hearing similar speeches, one doesn't hear an honest one like this very often. Here is a part of it, but the speech is worth listening to in its entirety.
https://twitter.com/NBATV/status/1038231888211537920
Believe it or not, he is the fourth Croatian to enter all-time basketball Hall Of Fame. It didn't happen for the last 16 years but here we have it now. All good comes to those who wait.
Krešimir Ćosić (1996)
Dražen Petrović (2002)
Mirko Novosel (2002)
Dino Rađa (2018)
Mohegan Sun Casino in Pennsylvania was the place where the ring ceremony was held. It was only a twenty-minute long event. All of the twelve new members got their rings. According to the protocol the new ones were sitting in the first row, while the ones who were honoured before, in the row behind them. After a brief question after which rings were awarded. Each new hall of fame member could choose a short inscription for their ring. This makes each ring very unique.
Dino's ring has an exclusive inscription that says (in Croatian):
"If I was born again, I'd tread the same path."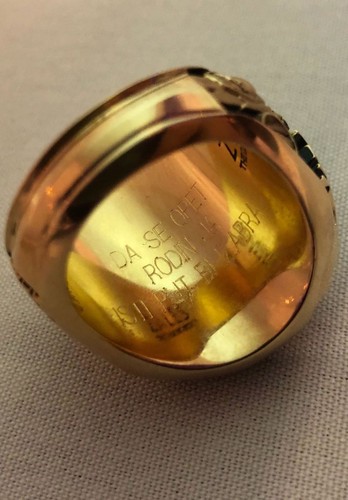 Along with Dino, generation 2018 members are Ray Allen, Jason Kid, Maurice Cheeks, Steve Nash, Grant Hill, Charles "Lefty" Driesell, Tina Thompson, Charlie Scott, Ora Mae Washington, Rod Thorn, Rick Welts and Katie Smith.
His career achievements are impressive.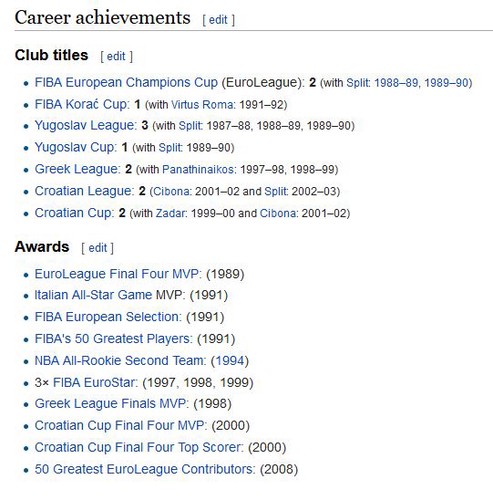 Along with his NBA achievements.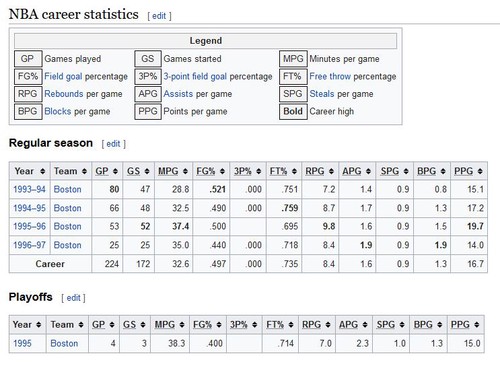 Dino, we are grateful for everything you've given us through your career. Thank you!