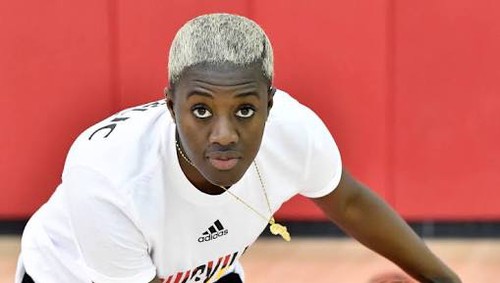 Senegalese international basketball player Yacine Diop have joined Russian club BC Enisey this season and possible for another.
---
Only two years ago, Yacine arrived at her former club the Louisville Cardinals in NCAA in 2018 to play for the club. Now she is leaving the United States for Russia. The "Lioness" of Senegal is embarking on a new adventure under the banners of BC Enisey in the Russian championship. The move to the new club was supposed to take place long before now but the advent of Covid-19 stall it for some couple of months.
---
As a form of reminder, the former player of Joan of Arc was introduced to the national team following her wonderful performance during the 2012 Under 18 Afro-basket where she was named best player of the tournament among other accolades she got.
---
The lanky Diop had participated in numerous competitions among which the most prominent are the 2018 Basketball World Cup and the Afro-basket 2019 for the national basketball team the "lioness" of Senegal. At the rate she is going, it doesn't look like Yacine is going to stop shooting those hooks for some time to come.

---
Wishing for Yacine to have a wonderful performance in her new club for this season and the years to come.
@Askarju.