Basketball game that was played exactly 35 years ago precisely 13 December 1983 between the NBA team Denver and Detroit is recorded as a match with the most points is achieved even 370.
This December evening 9,655 spectators gathered in the stands Meknikols Arena in Colorado Springs,themselves are not thought to be witnesses of the match with the most points scored.Domestic Nuggets from the sidelines is coached by Doug Mou.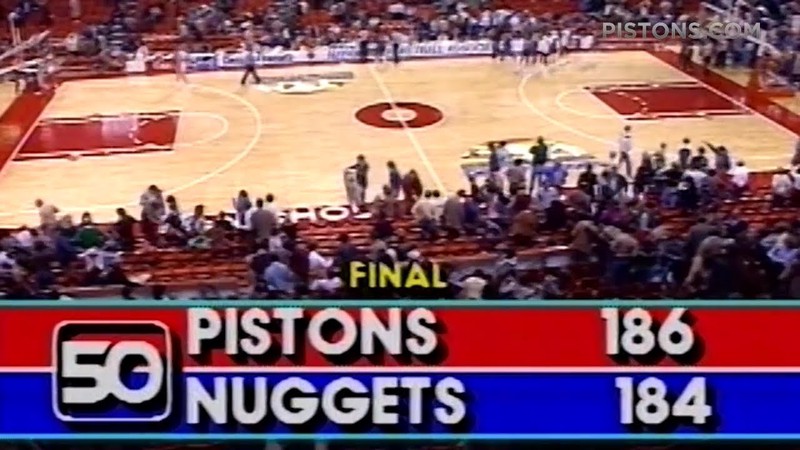 Denver hosted the Pistons in Detroit, who just a few years later acquired the nickname of "bad guys" because of brutal defense.In the early eighties, the Pistons are, surprisingly, they cracked the team that achieved but also received a lot of points. Average per game was 117.1 and they were the third most efficient team in the league. In the first place, averaging 123.7 points was given - Denver Nuggets coach Doug Moua.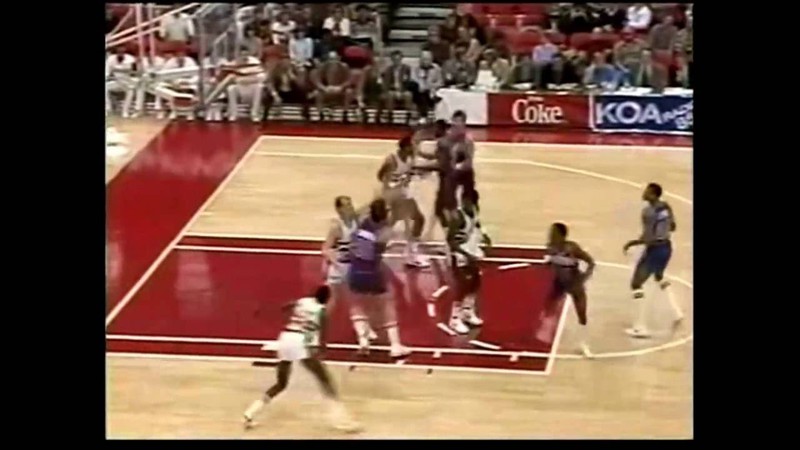 The first quarter ended with the leadership of the visiting Pistons to 38-34 at half-time score was tied 74-74.At the end of the third quarter home team Denver led113: 108,and the final score of the match was145 145 and this marked the beginning of the first overtime that ended with a score 159-159.In other extra five minutes, each team scored 12 points, and the result was again a 171-171 tie. Is it possible to have the end of the game played is the third extension. Nuggets in it reached 13 points, but it was not enough for victory. Detroit was better for the basket, at the end of the match whopping 186-184 for Pistons.The record is perhaps for - all the time.
Even the 12 players of both teams had double figures. When the winners were to Tomas (47), John Long (41), Tripjuka (35), Terry Tyler (18), Lejmbir (17) and Vinnie Johnson (12). The team Denver Nuggets were the double-digit Kiki Vandevej (51), Alex Inglis (47), Den Ajsel (28), Mike Evans (16), Richard Anderson (13) and Danny Seychelles (11).