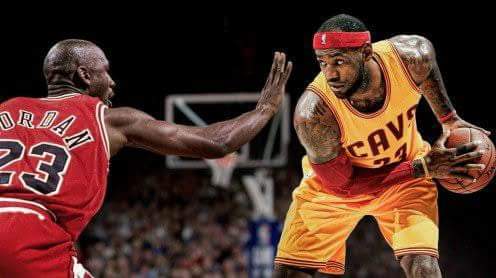 Some Lebron James fans love to use this to elevate King over His Airness. As a fan of both I can't really find this argument valid in any sense. This was brought up just this morning by Fedz Loreto Vicencio and backed up by Mike Simeon hehe so allow me to break it all down. To start off, Michael left not to switch teams. He simply retired. What he left though was a team who has already won 3 championships. This is not the Cavs Lebron left who only reached the Finals once and got swept. The Bulls not only retained its valuable pieces but they actually added Steve Kerr, Luc Longley and Tony Kukoc. More importantly, the bulls kept Phil Jackson.
Looking at this picture, yes they lost MJ but they upgraded the frontline and they added shooters. Again this team just won 3 straight. Adding shooters means a lot. It spread the floor and allowed big men work freely. Remember how much better Heat was with Ray Allen and Rashard Lewis? MJ never had a roster like this. Now let's compare it to the Cavs and Heat when King left to play with the third greatest shooting guard of all time Dwyade Wade and all star Chris Bosh then go back to the team that drafted him that had Kyrie Irving.
Cavs again was never a champion with Lebron when he left. They were far from the Bulls MJ left with a 3-peat. Championship experience matters. Now what some Lebron fans don't know or try to hide is the fact that when Lebron left, Antawn Jamison, Mo Williams and Anderson Verajao were all injured. Cavs also lost Sebastian Telfair, Danny Green and Delonte West. Their biggest setback was loosing Shaquille O'neal and Zydraunas Ilgauskas. Imagine the Pistons that beat Lakers without Ben and Rasheed Wallace? Imagine that Kobe Bryant Laker team without Andrew Bynum and Pau Gasol? Or maybe Celtics without Robert Parish and Kevin McHale? The short answer is you automatically loose any chance of making the playoffs. Note that Cavs also had a coaching change.
Now what about Miami Heat? When James left, Heat also lost Ray Allen, Rashard Lewis, James Jones, Shane Battier and Greg Oden. This was a huge blow. Shane was their guy tasked to guard opposing team's best player. Then Ray Allen. Man anytime you lose the second greatest shooter of all time means you lost big time. Anybody remembers the greatest clutch shot in Miami history? Yes that one in game 6 vs San Antonio Spurs. It should also be noted that Chris Bosh missed over half the season. Dwyane Wade also played the least playing time in his career nursing injuries.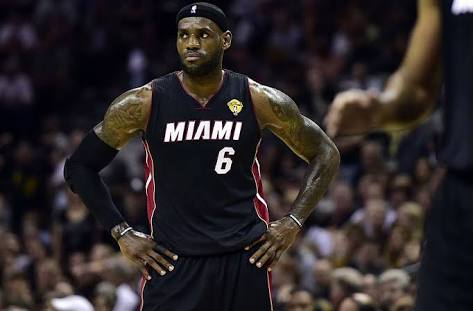 This was never the case in Chicago. Honestly I don't think regular season wins matter at all if you don't win a championship. Ask 67-win Mavs and 64-win Sonics which both got eliminated in the first round. Better yet, ask 73-win Golden State Warriors. Aight rant over.