Many have compared both legends and the debate may never end. I see sentiments and valid arguments from both sides. While Michael had been recognized universally as the undisputed GOAT, here comes a 6'8 monster as strong as anyone the league has ever seen but can move like a guard.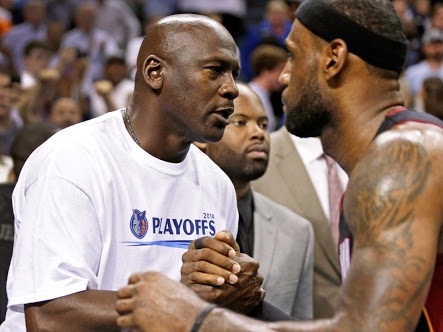 The Chosen One has indeed come a long way since The Decision. The King has won 3 titles, 4 MVPs and has been in the finals 8th straight times. He's now only 2 more consecutive Finals Appearances short to match Bill Russell's 10 straight.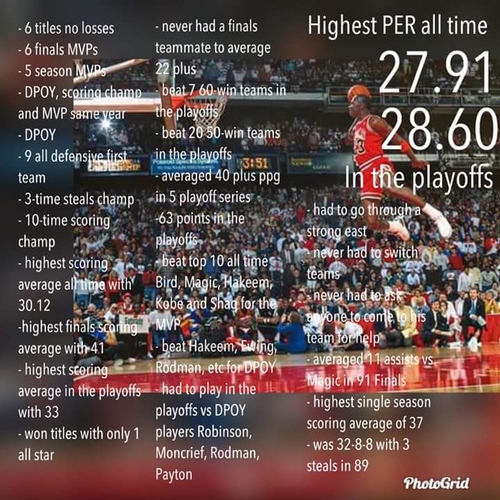 Now let's get to one of the things that Lebron fans use to elevate him over His Airness. I am a fan of both by the way and I will try to be as balanced as possible. Some believe that King was a better passer than Mike which makes him a better player so let's discuss it. First, Lebron was a point forward eversince. If you seen interviews during draft night, Cavs immediately had plans of making Lebron as the playmaker. That wasn't the case for MJ. Michael made it well known from his rookie year that he was a scoring demon averaging 28ppg.
His duty was to score. But what if Michael tried to be a point guard? That's crazy right? MJ could never ever have done what Lebron is doing now right? I mean how can it be possible?! Mike was a ballhog! Youngbloodz are wrong though because His Airness once experimented to play point because of lack of scoring help, he and Doug Collins wanted others to be involved. This was the 89 season where the next best player was Scottie Pippen in his 2nd year where he averaged 14 points and 3 assists.
Ok so what the hell happened with this experiment? Let it be known that this stint happened in March close to the playoffs. MJ had 10 triple doubles in 11 games. The longest string was 7 duplicated by Russell Westbrook and only surpassed by Wilt Chamberlain. Jordan averaged 36ppg, 11apg and almost 11rpg during that stretch. By the end of the season, Michael averaged 32ppg, 8apg, 8rpg and 3spg. With a very weak cast, Bulls still managed to reach ECF and met Detroit Pistons Badboys.
With the development of Scottie Pippen, MJ switched back to shooting guard position. With the acceptance of the triangle system and Pip's growth, playmaking was taken away from him. No other bull averaged 8apg up until their 2 3-peats. Perhaps one of the greatest highlights of MJ's passing was in the 91 finals against the best passer himself, Magic Johnson. Mike averaged 11apg in this series proving his doubters wrong again. MJ had the passing skill. He had great vision. Who could forget him dropping dime on Steve Kerr? Man he could have been the greatest pointguard if he needed or wanted to.