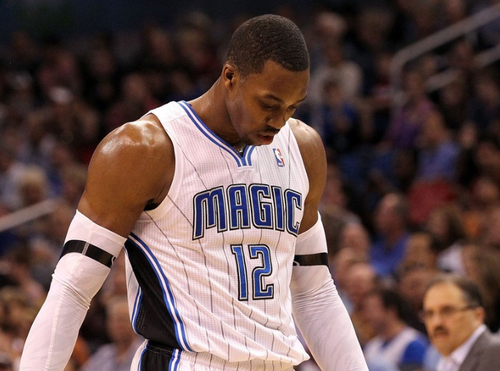 Now there is a big question about Howard.. Should we believe in him? Trust him? We will have the answer on October when NBA starts. The latest news about Dwight Howard is he will sign minimum contract with the Lakers in these days.. I believe that the Lakers should try Howard because they have lost DeMarcus Cousins with very unlucky injury..

He was the best Center in NBA and that wasn't too long ago.. With Orlando Magic he was just like a fire and no one could stop him in the paint area.. Between 2004-2012 i support him as a best Center in the game but after he traded Lakers and he couldn't satisfy the expectations and he start to fall.. But we should never forget that he had some injuries and hold him play well.

HOWARD'S GREATEST ACHIEVEMENTS
8 time NBA All-Star (2007–2014)
5 times All-NBA First Team (2008–2012)
All-NBA Second Team (2014)
2 times All-NBA Third Team (2007, 2013)
3 times NBA Defensive Player of the Year (2009–2011)
4 times NBA All-Defensive First Team (2009–2012)
NBA All-Defensive Second Team (2008)
NBA All-Rookie First Team (2005)
NBA Slam Dunk Contest champion (2008)
5 times NBA rebounding champion (2008–2010, 2012, 2013)
2 times NBA block champion (2009, 2010)
Naismith Prep Player of the Year (2004)
McDonald's All-American Game MVP (2004)
Mr. Georgia Basketball (2004)
I wish he can play good and healthy basketball for several years, i believe everyone would like to watch Dwight Howard again.. It seems very difficult but it is not impossible.. I let you watch some of his greatest play in his NBA career.

.....credits to - burky