LeBron James won the hearts of the Lakers fans. At his first match at the Staples Center, the home of the Los Angeles Lakers, he immediately showed his strengths.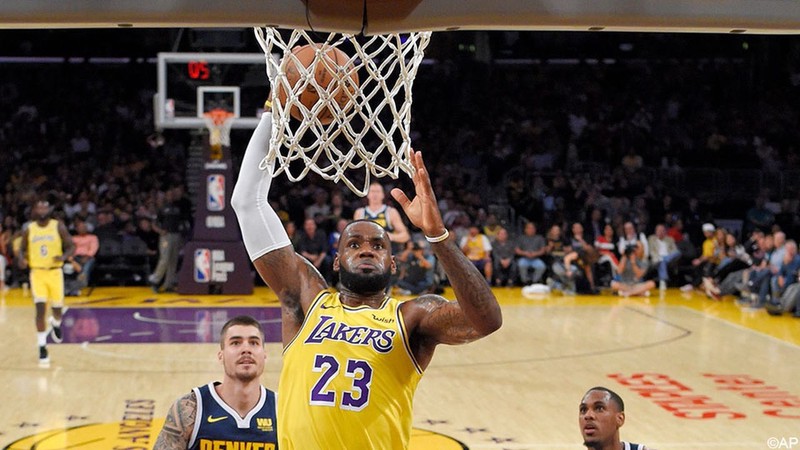 LeBron only played 13 minutes against the Denver Nuggets. He was good for 13 points, 3 rebounds, 3 assists, 2 steals and 1 block. He missed only 2 shooting attempts, including 1 free throw.
The practice match against Denver lured 19,000 fans from the Lakers to the Staples Center. "The atmosphere was phenomenal for a preparation match," James admitted. He immediately treated the fans with a powerful dunk. You can view it below. Yesterday he played his first match in the Lakers shirt.