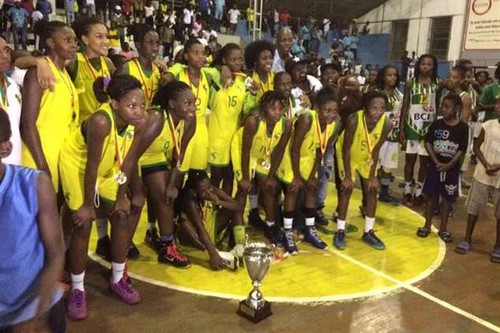 The Maputo Ferroviário won the African women's basketball title on Sunday, beating Angola's Interclube by 59-56.
It is a case to say that ... the third one was for once, since the locomotives had lost two finals.
As expected, the match was very disputed.
Ferroviário started better, having won in the first period by 16-11; in the second period, Interclube was better and scored 22 points against 14 of Ferroviário, and, by that, it came out to win the interval (33-30).
The 10 minutes of rest did well to the men of Leonel Manhique, since they were back on top and gave the somersault on the scoreboard, when they left to win at the end of the third period, by 47-44.
The last 10 minutes were played at an electrifying pace, and then came the top-ranked American class Carmen, with 22 points, and contributed (and a lot!) To the win of the Mozambican champions.
At the individual level, the Anabela Cossa base was chosen for the five ideal having still been the best triple markers.
The title of MVP (Most Valuable Player) went to the Angolan extreme, Italle Lucas.