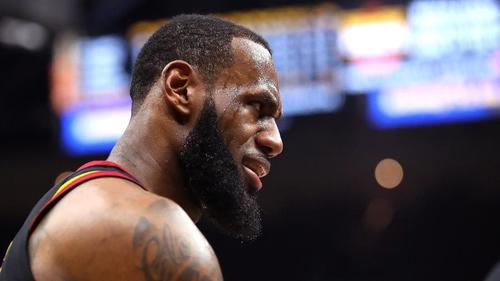 Los Angeles - Superstar NBA LeBron James has had a new club after deciding to leave the Cleveland Cavaliers. LeBron will join the LA Lakers starting next season.
The 33-year-old basketballer agreed to be contracted by the Lakers for four years with a huge deal value of USD 154 million (about Rp 2.2 trillion). Thus preached Reuters.
"LeBron James, four MVP NBAs, three NBA All-Star MVPs, 14 NBA All-Star players, and two Olympic gold medalists have signed a four-year deal worth USD 154 million with the Los Angeles Lakers," the agent said. the player, Klutch Sports Group.
Also read: Shaq to LeBron: No More Pursue More NBA Champion Rings
LeBron himself has bid farewell to Cleveland on his Instagram account @KingJames. "Thank you Northeast Ohio for an amazing four seasons, this will always be my home," LeBron wrote.
LeBron left Cleveland for the second time. Previously, LeBron did the same in 2010 to join the Miami Heat, which he delivered to win two titles from four finals. LeBron then returns to Cleveland in 2015 and is finally able to present his first title in the club's history of the next season.
Also Read: Lost again in the NBA Finals, LeBron James Talks about the Future
However, then LeBron and Cleveland could not match the Golden State Warriors. In the last two NBA finals, Cleveland always lost by a landslide score of 1-4 (2017) and 0-4 (2018).
LeBron's future began to be speculated at the end of last season. Some teams like the Philadelphia 76ers, the Houston Rockets, the New York Knicks and the LA Clippers are said to potentially be LeBron's next destination club.
But in the end the Lakers who managed to get this versatile player, as the mission of the club to build its reputation back after Kobe Bryant