Hello everyone
Somehow just I can't adore. Hmm
Last week I made decision to avoid Khimki in my predictions but...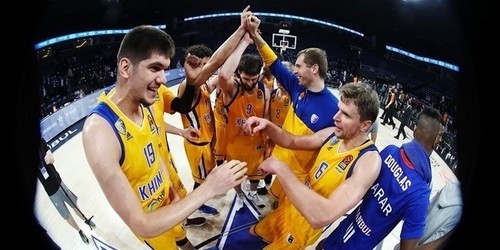 Tonight in Madrid 21h
Real Madrid vs Khimki Moscow / Tip 2
Khimki disappointed me at least 5 time this year. Coach lost two Eroleague games in a row with same way. Absolutely unbelievable for this level of competition. And best player Alexei Shved who knows how many times proves to be one of the worst team players in the whole of Europe, but...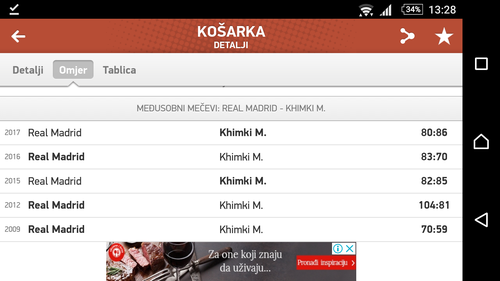 When the bookies underprice one of two teams that is opportunity.
Here is their history of playing in Madrid.
Khimki won last year game and odd was 4.00. And they also win 2015. And odd was 3.4.
Maybe and just maybe now is time for Kimki to take a win and odd is here
https://www.oddsportal.com/basketball/europe/euroleague/real-madrid-khimki-m-4S3wONT3/
So you can took 10.5 to Kimki win in regular time. I will try for sure for 5€ in locale bet.
https://beta.mozzartbet.com/sr/kladjenje/status-tiketa/1137-1492456-1657

Have a nice day