There's a much greater court waiting outside the NBA, and that's the FIBA World Cup.
For the first time, there will be 32 countries playing this year. The seeds and pots were revealed after the release of the FIBA world rankings 2019. Some climbed, some dropped, some retained their spots. But after considering the qualifying rounds, records and offseason episodes, here's what I think are the strongest teams in the season.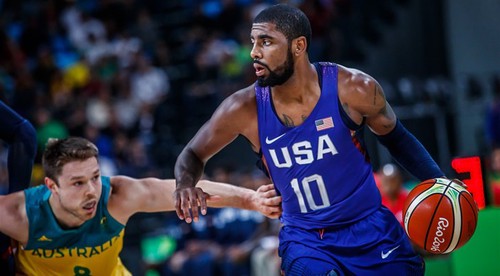 USA
The odds are heavily slanted towards the USA this year. They bagged the last two World Cups, with no game lost since '06, so their well-established rule in the FIBA is unquestioned. Even if NBA stars LeBron James, Stephen Curry, Kyrie Irving and Kevin Durant skipping this year's Cup is quite alarming, there's still Damian Lillard, Kimba Walker and a couple more players who helped win the country's gold medal in the 2016 Olympics.
Spain
Spain is clearly coming into the World Cup as a front-runner, but their team already had that status for the longest time. Thanks to the presence of key NBA players that were instrumental to Spain's success in the past seasons, the country has been consistent in building a powerful roster. They stand very closely with the US, breaking the rankings at number two.
Serbia
The Serbians are the reigning World Cup and Olympic silver medalists, so far the top contenders to the Americans IMHO.
They're adding key NBA stars to their roster, which can only mean they're eyeing for that Olympic spot. Led by NBA All-Star center Nikola Jokic of the Denver Nuggets along with NBA supremes Bogdan Bogdanovic and Nemanja Bjelica of the Sacramento Kings and Boban Marjanovic and Milos Teodosic of the Philadelphia 76ers, Serbia definitely is the team to watch out for.
Lithuania
Lithuania doesn't stray too far from the FIBA world rankings 2019. It's a small country with a small population, but their basketball team is too big to be underestimated. With a roster that's joined by former Raptor Jonas Valanciunas and Pacers forward Domantas Sabonis, they truly have the potential to rise back up to the podium since their bronze finish in '10.
France
Along with these countries, the French ballers are also among the FIBA favorites 2019. No stellar record, but their rise in 2014 was enough premonition. Their qualifying rounds are also looking great, so they're definitely heading into the season with a fiercer roster.
FIBA is where these countries get their best tickets to play at the Olympic stage, and with the prestigious event coming summer next year, I'm sure that all participating nations are hard at work getting their teams in shape for the ultimate clash.
---
Every pro sports bettor out there started as a beginner. And every poker or casino expert started as a neophyte.
I haven't reached the pinnacle of the betting world yet, but everyday I try to move closer to it.
I created this blog so we can learn together and eventually be better, responsible bettors.
Follow me for more tips and strategies on betting, casino gaming, and poker. I usually base my content on my betting experience at Nitrogen Sports.
Their blog is also extremely helpful for updates. Check them out here: https://blog.nitrogensports.eu/.