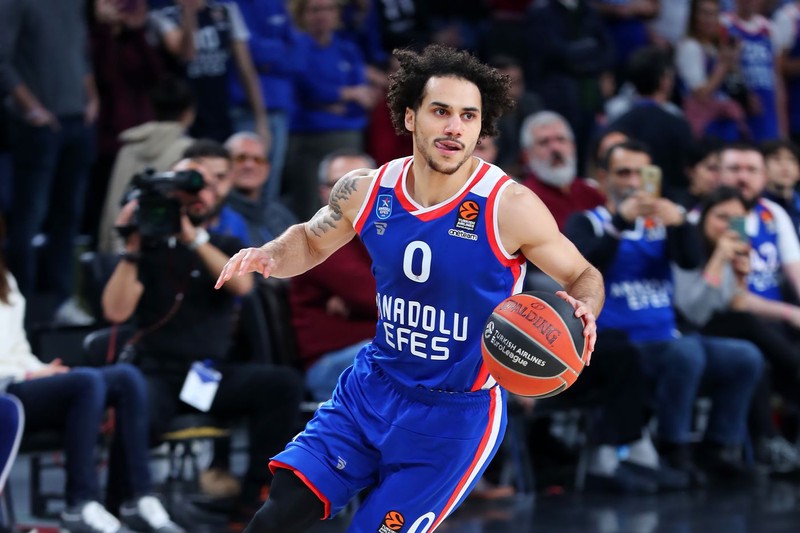 We're breaking new ground at the EuroLeague 2019-2020 Season, with Week 5 just on the stocks. We still have roughly 30 weeks until the finals, but in true sports betting tradition, anytime is the best time to think about the endgame. So we're here to review and run down the best EuroLeague MVP candidates so far.
Here they are.
Shane Larkin (Anadolu Efes)
Of course, you will find one of the most accomplished players in the EuroLeague so far. Before the 2019-2020 season got shut down due to Coronavirus, Larkin has been outdoing no one but himself. He managed to break EuroLeague's scoring record in a single game. He's one of the few players in the competition who's had 40+ games. And most importantly, he holds the record for most consecutive weekly MVPs.
Nikola Mirotic (Anadolu Efes Istanbul)
One of the best EuroLeague MVP candidates has to be Nikola Mirotic. Although Anadolu Efes Istanbul isn't in the top ranks on the current leaderboard, we can single out Mirotic for the MVP spot. The Barcelona power-forward ranks second in PIR, fourth in points, and fourth in rebounds. With how he's playing this season, he might just end Barcelona's 6-year Final Four drought this time around.
Mike James (CSKA Moscow)
CSKA made some pretty big signings earlier this year, but that doesn't take the hype out of Mike James who's in for a possible MVP feat. In the 2019-2020 season, James was able to accumulate 21.1 points, 3.3 rebounds and 4.3 assists in 28:38 minutes. And that's more than 30 games. He managed to achieve career-high points during this campaign.
Final Word
I know, it's a little too early to tell which players can be considered as EuroLeague MVP candidates. But with the important variables that we have like current games, rosters, stats and matchups, it'll be easier to come up with solid decisions as to who might take the title.