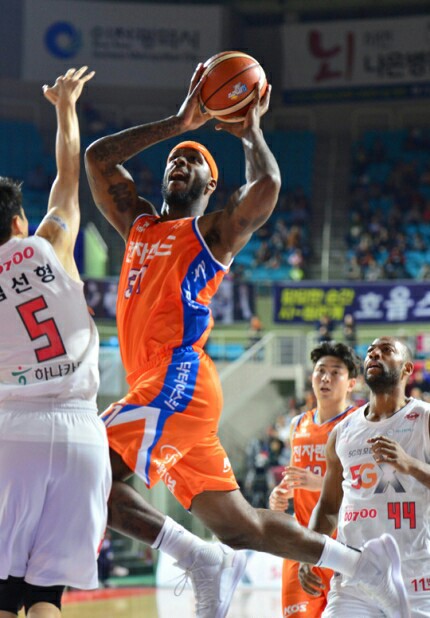 Incheon's Electronic Land swept the game with SKT 5GX at the Incheon Samsan Gymnasium on Tuesday, winning the opening game of the 2018-2019 SKT 5GX with 101-66. It has increased its home winning streak to 9 since last season.

The top contributors to the victory were Haloway (18 points, 13 rebounds, 3 assists) and Potts (27 points, 6 rebounds, 5 assists 7 steals). A perfect view from the air made the warship sink. Jeong Hyo-keun (13, 4 rebounds) was also outstanding.
SK had to kneel feeling the strain of back-to-back games and the absence of its main players.
The steam control was a charge of the electric land. E-Land marked the start of the first quarter with its hot three-point hit. Jeong Hyo-keun's offensive performance and the overwhelming post play of Holloway led the first quarter 23-10. Although Kim Sun-sun and Odorian Basset fought each other, they lost the game and took the lead.
E-Land's momentum continued for the second quarter. Girdie Potts had a series of steels, and Haloway had a landslide victory over Leon Williams. Kang Sang-jae and Kim Nak-hyun's Altoran activities also took control of the second quarter. With aggressive rebound and impregnable defense, E-Land finished the second quarter with 39-21. After Lee's three-pointers, SK failed to generate additional goals and failed to gain a chance to chase the team.