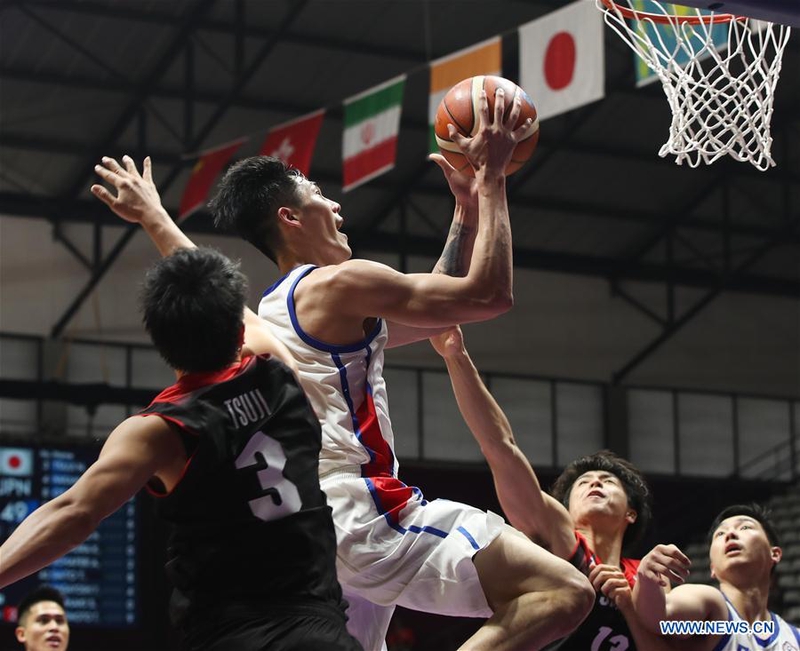 During the preliminary matches in Basketball Asian Games, both Chinese Taipei and Japan in Group C made some head-to-head on every quarter. Both Chen and Liu of Chinese Taipei extremely dominate offense which made their team having a strong lead while Hashimoto and Sato of Japan who are working on Japan's offense does have a hard time due to some strong defense is given by Chinese Taipei.
On their first quarter, Japan takes the lead with 17-11 where they have scored due to some fast break layups as well as some free throw points. Sato of Japan who finds some possible offense opportunity did accomplish good results.
In the second quarter, both Chinese Taipei and Japan made some score racing where both of the team working on their offense to be able to take the lead but still Japan made a good development in the quarter alone.
The third quarter was unexpected where Chinese Taipei are looking for some three-point play and they have accomplished in the implementation of their offensive strategy and little by little they take the lead at the end of the third quarter by 59-53.
Japan felt the pressure on the last quarter and that even how much Japan give their all on offense, Chinese Taipei is always ready for it. Their match ends with Chinese Taipei winning with 71-65 final score. It was really a fantastic game to watch and that both teams are really determined to win but Chinese Taipei is more like a sleeping dragon where they may be dropped in scoring on both first and second quarters but they have changed the situation into their advantage in the later quarters of the game.
During their match, Japan has the most better perimeter shooting and free throw shooting while Chinese Taipei is really making three-points their advantage. A good offensive rebounds being shown by Taipei which gains them a more opportunity to make some shots.
Chinese Taipei on strike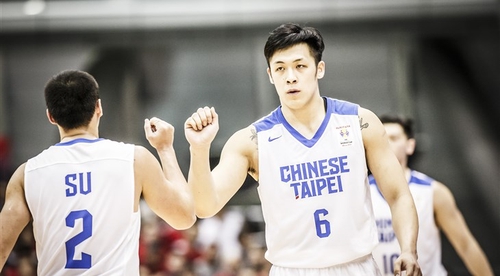 Their win against Japan was just not enough where they continue making a good performance on their basketball against Hong Kong, Lui of Chinese Taipei has really on fire in the game where he made a total of 21 points where 2 of them are three-points and 7 are on two points. He is really a good asset for Taipei since he can do almost all, he can help in rebounding as well as in steals and assists. Xu of Hong Kong tried to lift up the team but it was just not enough since Taipei is already gaining a good point lead on all quarters. Their match ended with a 31 lead with 98 - 67 final score.
Chinese Taipei is looking for a better standing in their Group and that they are always ready for Qatar on their upcoming match on August 25 4:00 pm.
Japan made a comeback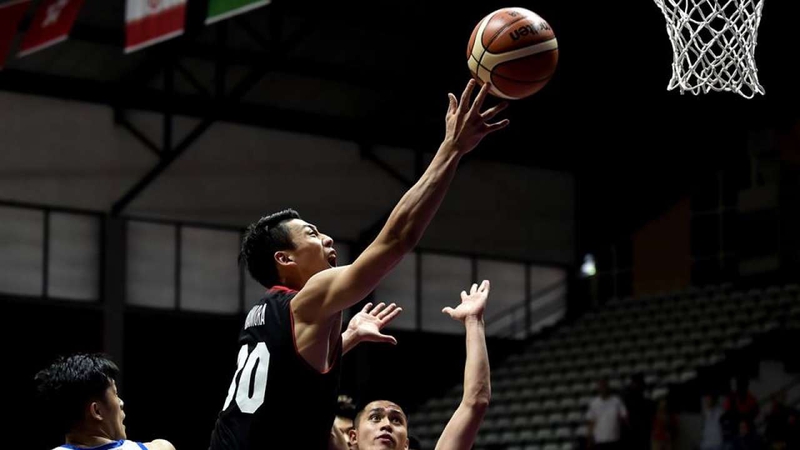 As always Japan never let their loss against Chinese Taipei as a discouragement but instead they move forward for a better basketball and that the team has learned a lot of their first match. Japan's game against Qatar was really impressive where they put a good performance on the second, third and final quarter. They did not give chance to Qatar to overtake them in the lead. Japan is really working great on their offense where good assists and steals have been shown by the team. Their game against Qatar ended with 82 - 71.
During Japan's match against Hong Kong, it was really a thrilling match where both the team are really burning up. There had been an exchange of lead in terms of scoring from quarter to quarter but Japan's Ota and Harimoto help break the silence and lead their team to their winning. Japan who has a low percentage on three-points are working on their perimeter shooting instead which they have successfully obtained a good mark of percentage which results in their successful lead in the game. Their game ended with an 88-82 close score.
Now Japan has a 2-1 standing in Group C has a big chance to qualify for the quarter-finals where they will be facing a more stronger team. Their qualification will depend on Chinese Taipei and Qatar match.
Who will qualify?
Group C has still undetermined teams to qualify due to their tight standing. Japan (2-1), Chinese Taipei (2-0) and Qatar (1-1). If Qatar manages to win against Chinese Taipei then possible their point system will be considered for the qualification of the tournament. But if Qatar will not able to win against Chinese Taipei then Japan and Chinese Taipei will have their tickets to quarterfinals.
I am excited to watch the match so I will be early to know who will qualify.