FIBA Basketball African Qualifiers are still on the process of determining two will be the top 5 African teams to participate the upcoming 2019 FIBA World Cup which will be held on year 2018 at the host country China.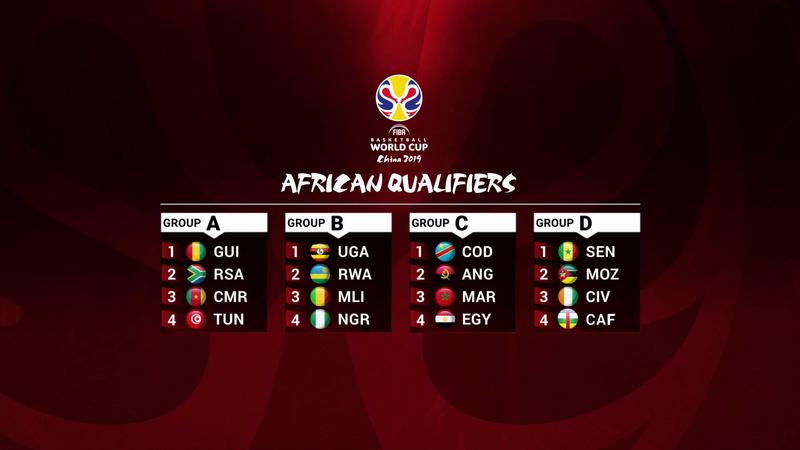 Teams participated in African qualifiers are the following (divided in groups) : Group A : Tunisia, Cameroon, Chad and Guinea. Group A was dominated with Tunisia with a 3-0 standing in their Group giving them a total standing points of 6. Guinea team was eliminated in the process with standing 0-3. Advancing Team to second round : Tunisia, Cameroon and Chad.
Group B : Nigeria, Uganda, Mali and Rwanda. Group B was dominated by Nigeria with a 3-0 standing making the team advance to second round with teams Uganda and Mali.
Group C : Angola, Egypt, Morocco and DR Congo. In this Group Stage Angola manage to sweep its counterpart with a 3-0 standing. Angola proceeds to the secound round in the qualifying tournament with Egypt, Morocco while eliminating DR Congo.
Group D : Senegal, Mozambique, Central African Republic and Ivory Coast. Both Senegal and Mozambique tied their standing with a 2-1 giving them both opportunity to moved into the next round with Central African Republic.
Next round would be a lot harder than the preliminary and by that each teams will practice much harder on their corresponding local games to be able to get the upperhand in defeating their counterparts and giving them a sure slot for FIBA Basketball World Cup entry.
With the 12 teams remaining to competing in another Group stage. Two top teams of reach group will given automatically entry to 2019 FIBA Basketball World Cup while the rank 3 teams will fight over to be able to grab the opportunity to be the 5th qualifier from African region.
2019 FIBA Basketball World Cup will be held in China as the host Country.
Standings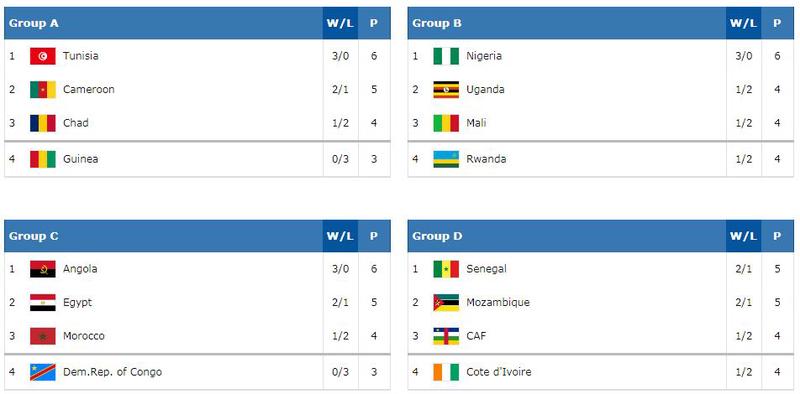 Top leaders of the qualifier tournament that help their teams get into the qualifying round : R.Odich of Uganda dominated with 21 points per game, I. Dioyu of Nigeria contributed 17 points per game while J. Enabu of Uganda got 18.0 points per game.
For the rebounds P.Nakidjim of Chad with 12.3 , D. Ballo of Mali with 9.3 while J.Grebongo with 9.0. On the Assists side B. Uzoh of Nigeria performed 6.3, M. Kante of Mali with 4.7 and O.Abada of Tunisia with 4.0.