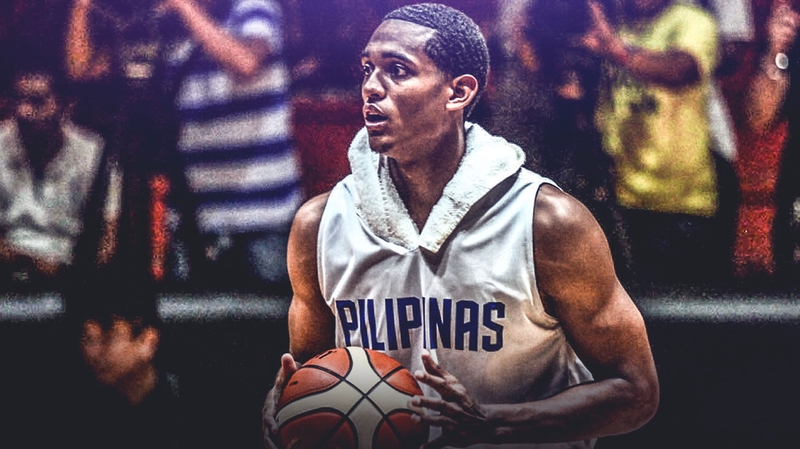 After the controversy regarding the eligibility of Jordan Clarkson to play with the Philippines in Asian Games. Philippine government officials that are in-charge in sports commission make sure that they would make some appeal so Jordan would able to play and that they put some comparison in China's situation about two NBA players playing their side Ding Yanyuhang of Dallas Mavericks and Zhou Qi of Houston Rockets.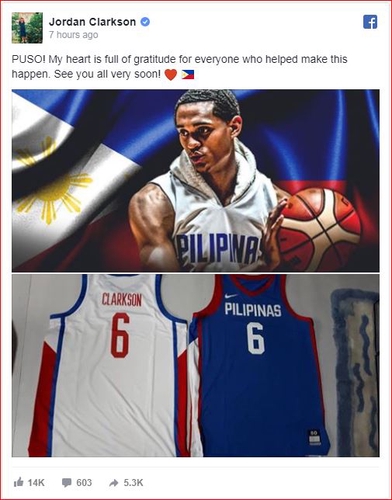 This news is a big impact to Filipino basketball fans that the Philippines may have a big chance on competing head-to-head with the stronger China in their bracket. Even Jordan Clarkson on his side, posted on his Facebook account, expressing his happiness and excitement that he will be joining for the very first time as one of the active rosters of the Philippines.

Also posted in his Facebook his Philippine jersey which he is so proud to show off to all his Filipino fans. His contribution to the basketball national team will be a great help and I am sure that many Filipinos are excited in seeing him in-game with fellow Filipino players.
As for the news Jordan Clarkson is on her way onboarding Jakarta flight and many Filipinos are hoping that he could make it to the first game against Kazakhstan.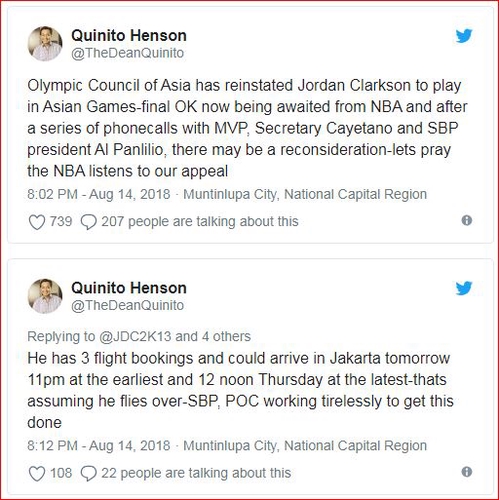 Aside from those relay news, It was confirmed by one of the leading Sports news columnists in one of local news in the Philippines in regards to the go signal of NBA.
It is now even circulating within the internet and shared by many Filipino basketball fans about the good news for Philippines Basketball Team. It will be a big boost of morale and confidence of all Gilas local basketball players that Jordan Clarkson will be the flag bearer in Basketball Team for Philippine Team.
With Jordan Clarkson on the Philippine side, I am sure that Filipinos around the world will be there to watch in every Gilas games in Asian Games. Their games will be televised on one of Philippine's top sports channel which will be viewed by millions of Filipino fans. Even if some Filipinos are not in actual game still they can cheer for the team and supports as well.