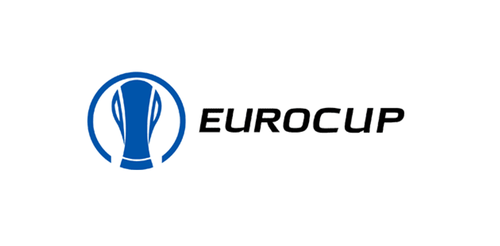 Partizan will play Turk club Darussafaka away today. Game will be held in Ayhan Sahenk arena in Istanbul with beginning in 18:15 Central European Time.
Darussafaka was regular participant of Euroleague in last few years, when they often faced Red Star Belgrade and had success in these games. This season they are playing Eurocup and so far in this stage they have 1 win against Trento at home and 1 lose away against Virtus Bologna. In Turk league they are on 6th position with 9 wins and 7 loses. Turks are well known for good defense and hot atmosphere in hall. Not so long ago one Red Star fan was killed with machete in Istanbul (not against Darussafaka, but other club Galatasaray if I remember correct) after fierce fight between home and away fans outside the hall. That's why Partizan will not bring any supporters on this game. Here is rooster of both clubs: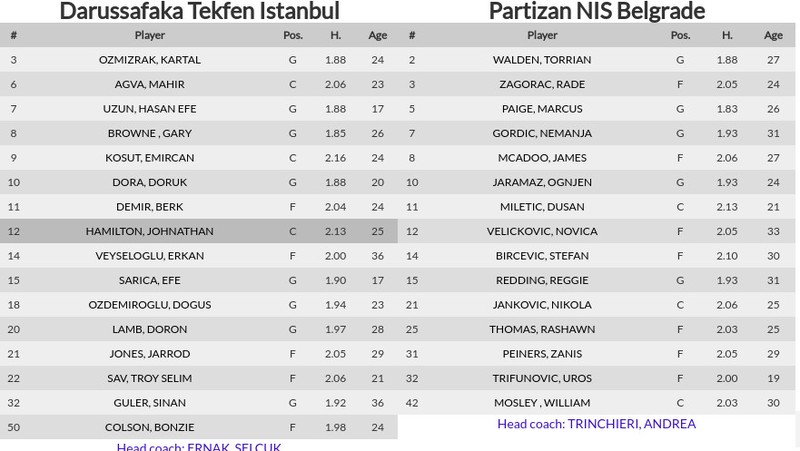 The best player in home side is Johnathan Hamilton 2.13 cm high center who is the best in catching rebounds particularly in attack. He can also score decent number of points in the game. 25 years old will be main target for Partizan centers Novica Velickovic, William Mosley and new add on to squad James Mcadoo. Hamilton and Kosut have advantage in height, but Partizan centers particularly two Americans can jump high and well known for taking rebounds and blocking shoots too. It'll be interesting duel under the basket.
Good news for Partizan is returning of play maker Nemanja Gordic who missed last game in ABA league against FMP in Zeleznik which Partizan easily won. Jaramaz, Paige, Zagorac and Walden will need good shooting night if Partizan thinks to get something from this heavy away game. They'll need to do great enclose of own basket to prevent Turks from offensive jumps and having second or third attack after missing. Both teams are pretty good in defense and I don't expect high result in this game.
Eventual winning in Turkey would put Partizan with one leg in next stage of Eurocup and Trinkieri's men will try to grab it for sure. Losing at home in this competition is big blow and would significantly reduce chance for qualification for Darussafaka and they will be also very motivated to win this game. In case of losing Partizan should lose with as low basket margin as it can, because they'll probably need to win them at home with bigger margin to qualify. So every basket will count. Beginning of the game is very important, because if Partizan start to lose high in first quarter it will be very hard to come back in this game on this hot away Arena.