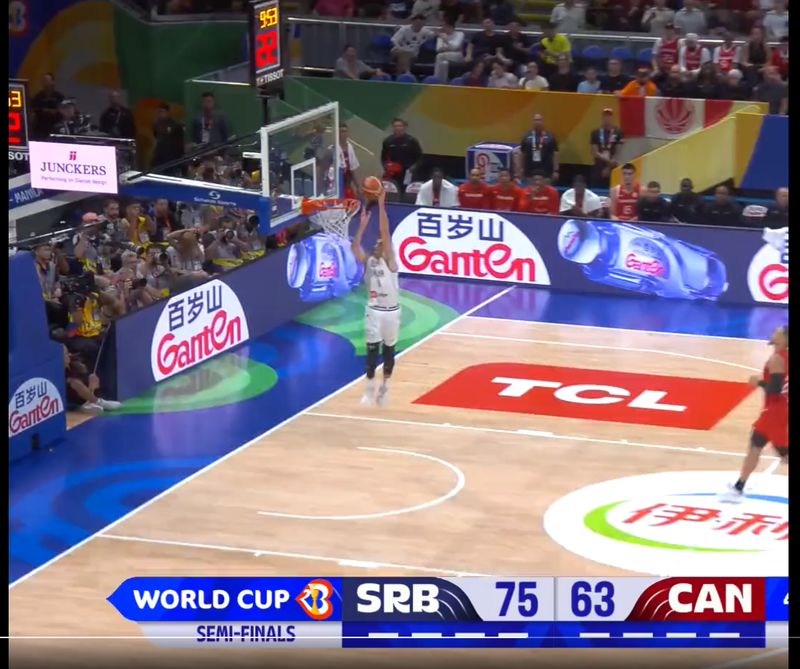 World Cup in basketball is taking place on Philippines. Serbia went to the final after convincing win against Canada in semi final. Final result was 95:86, but it is that low because our players started celebration before the end. Most of the second half it was 12-18 points for our team. Leaders of this team now NBA player Bogdan Bogdanović, ex NBA player Milutinov didn't disappoint, while players like Aleksa Avramović showed up how good they can be in defense. Let's not forget Dobrić, Petrušev and all others including coach Svetislav Pešić.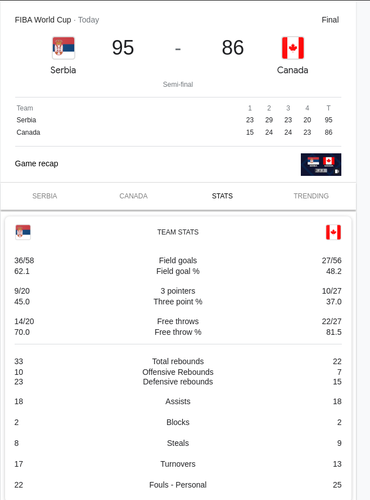 Big mention deserve player who literally lost kidney on that competition Boriša Simanić. During group stage and game vs South Sudan he received hit into kidney and went to urgent surgery, where things become complicated and doctors were forced to remove his kidney! That unfortunate event unified the squad more and they look like team now despite the best basketball player in the world Nikola Jokić is not playing on this tournament.
Only loss in this fantastic journey happen against Italy, but since Lithuania managed to beat USA in group stage thanks to unbelievable shots for 3 points we bumped on them and not on USA in elimination stage. Shots for 3 points did not go well for Lithuania vs Serbia and we eliminated them with big win. Canada eliminated Luka Dončić's Slovenia and came to play Serbia in semi final.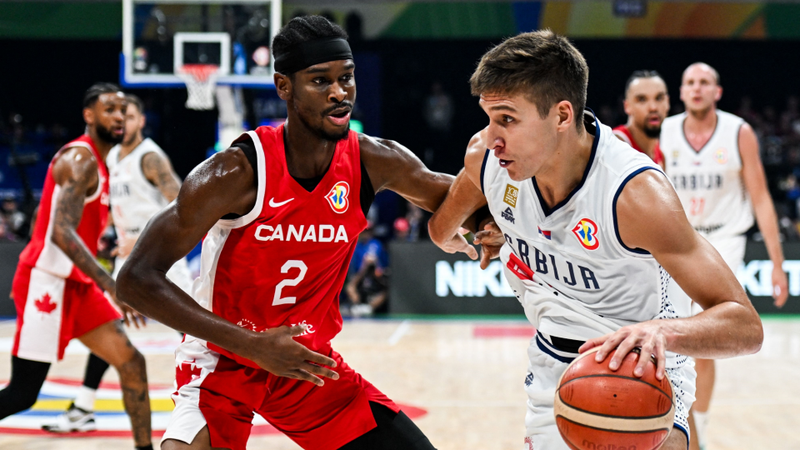 I have no doubt rival in final will be USA. We will probably lose that match with big difference, but being second in the world is not bad. With this success we are already on Olympic games and we don't need to play annoying qualifications for that.
I will remind you that Nikola Milutinov, Bogdan Bogdanovic and Aleksa Avramovic are all ex or present Partizan Belgrade players. Well done!
Congratulations to Pešić and players and let's play brave and without fear in final!