Imagine. Your team has a 3 point lead in a basketball game with 2.2 seconds to go in the 4th quarter of the game and your team's guard is standing at the free throw line preparing to shoot 2 free throws to make that lead even bigger. The winner of this game advances to the Euroleague Final Four (finals of the second strongest basketball league in the world, after the NBA). Sounds good? What could go wrong? Well, everything!
Last 2 seconds of this game was probably the most upsetting blunder in Lithuanian sports history. It was unbelievable how many mistakes Žalgiris managed to fit in those 2.2 seconds.
First, G. Gustas missed both free throws. Then Tanoka Beard entered the lane too early and gave away the ball to the Maccabi Elite. And lastly, nobody committed a foul against Derrick Sharp before the shot.
In overtime our team was shell-shocked. Final score Žalgiris 99:107 Maccabi Elite.
This was a very sad Euroleague's ending to Lithuania's champions. We had very high hopes for this season because we assembled a great team and our superstar Arvydas Sabonis came back to Lithuania after 7 years in the NBA. He wanted to end his career with his hometown team Žalgiris.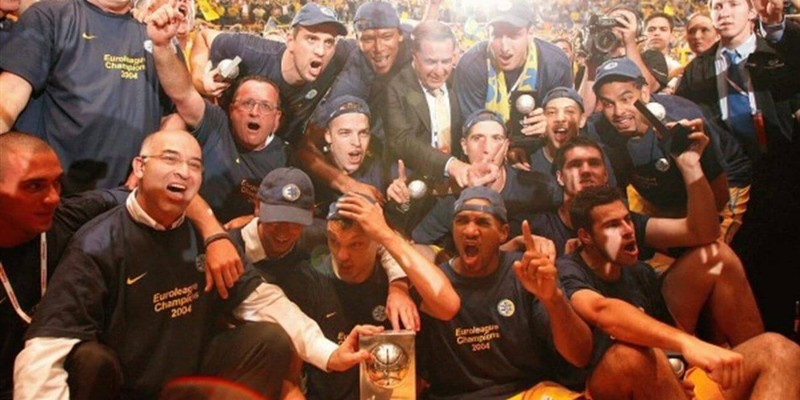 Maccabi Elite went on to defeat tournament's favorite CSKA Moscow in the semi-final (93:85) and in the final destroyed Skipper Bologna (118:74) and became Euroleague's champions.

---
If you'd ask 10 people in Lithuanian streets who Derrick Sharp (relatively unknown basketball player, who made that 3 point shot) is 8 of them would tell you, that that's the man who crushed our dreams 15 years ago.