One of the highlights of Sydney's Olympic games in 2000 was David's and Goliath's battle in basketball tournament's semi-final. In this game, undefeated USA dream team faced little known Lithuania's squad.
In the first half of the game USA dominated as they did in every game before. But the second half was a different story. After halftime, Lithuania shifted into top gear and leveled the score. For the last 15 minutes of the game, the score was neck and neck.
The final minute of the game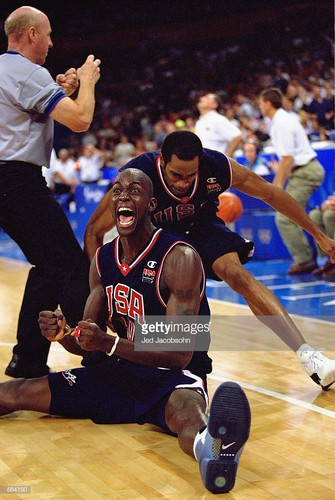 The score was 80:80 with 43.4 seconds remaining in the final quarter when Lithuanian shooter R. Šiškauskas was fouled at the 3 point line. Lithuania experienced a small earthquake at this moment! We couldn't believe that victory against unbeatable dream team was so close! But R. Šiškauskas missed 2 free throws out of 3 and the game was far from over.
At the other end, Vince Carter scored 2 points and the USA gained 1 point lead.
What followed that, sunk all Lithuanians hearts. M. Timinskas made a turnover, lost the ball and fouled Kevin Garnett.
Garnett missed both free throws, but A. McDyess got the rebound and made the layup. Š. Jasikevičius answered with his own layup. Last 10 seconds were crazy, full of action, emotions and boiled down to Š. Jasikevičius's 3-point shot at a buzzer. He missed. Final score USA 85:83 Lithuania.
Next day everyone in Lithuania talked about Šiškauskas' missed free throws and Timinskas' turnover at the end of the game. Everyone was a little bit sad but also proud at the same time. We knew, that our men gave everything they had in that game. And that was enough.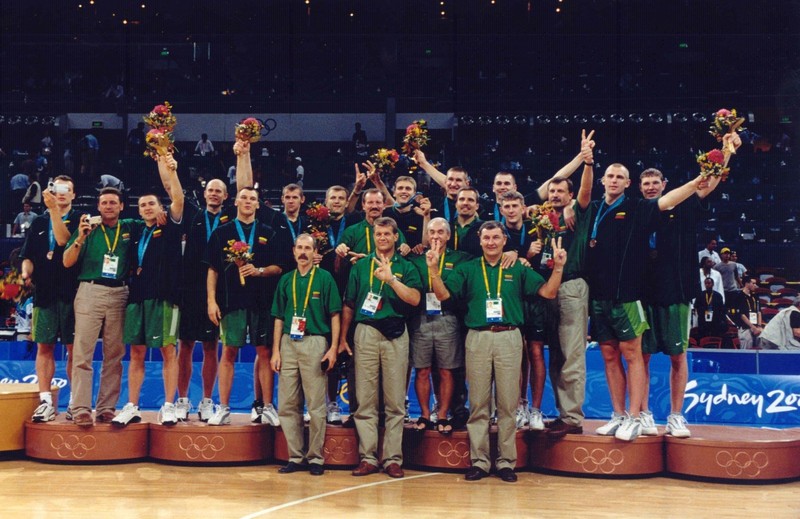 After this game, Lithuania destroyed Australia (89:71) and won bronze medals. The USA defeated France (85:75) and won gold.
4 years later in Athens
If you think, that this game was a fluke, think again :) 4 years after this devastating loss, Lithuania defeated USA (94:90) in the group phase of Athens Olympic games.

To this day my small nation with the same population as Chicago city is chasing after Olympic Gold. That day in Sydney was the closest we ever came.