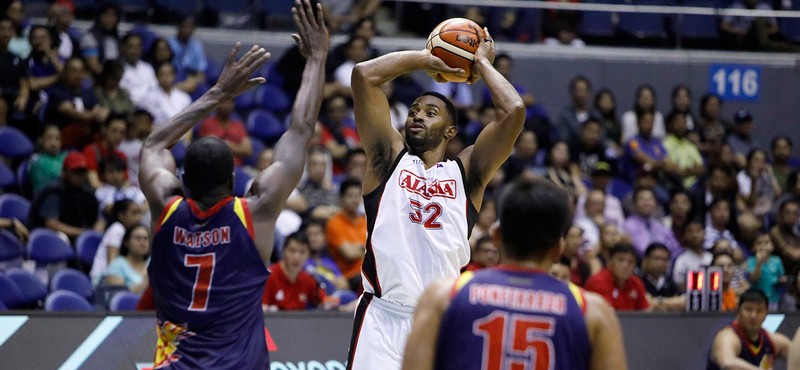 The Frozen North Milk played with incredible legs originating from multi month-long relief, to such an extent that the Aces wore the Rain or Shine Elasto Painters down with a squeezing and running diversion.
The Aces sent the Elasto Painters down on their knees in the final quarter, pulling off a 106-89 triumph that helped Alaska's playoff trusts in the PBA Governors Cup at the Smart Araneta Coliseum the previous evening.
Around four, 75-79, right off the bat in the fourth, Simon Enciso and Vic Manuel started an unequivocal 16-to-nothing run that had the Aces spurting ahead and proceeding to tie the Blackwater Elite at third place at 4-1, simply half amusement behind joint pioneers the Barangay Ginebra Kings and the Magnolia Pambansang Manok Hotshots.
The Aces quickly got back on track in the wake of dropping their last amusement against the Gin Kings, 101-109, last Sept. 2.
Clearly, the Aces did their assignments in their long break, returning solid to nail a fourth prevail upon following progressive triumphs Meralco (80-72), TNT KaTropa (125-96) and Phoenix Petroleum (108-97) to begin their meeting.
"I was coming into the circumstance supposing we're corroded. Notwithstanding when I sent my child to class I saw the bulletin that says corroded (Rusty Lopez). I saw a bit of metal that is corroded. I know we're somewhat corroded however our folks went ahead and battled through it," said Alaska mentor Alex Compton.
"That is our topic. We got corroded in a moment yet we went ahead," Compton likewise said.
The Aces were in their components in the final quarter, beating the E-Painters, 31-12, to keep ROS winless in three recreations regardless of another import in Terrence Watson.
Mike Harris took care of Watson effectively, with the Alaska import detonating for 39 focuses and 25 bounce back as against Watson's 11 markers on 3-of-15 shooting.
"Mike was awesome. The break helped us, recovered Mike's body right where he could recovery and do his lower leg right," said Compton.
"He's a hell of a player and he demonstrated it today," Compton included.
Yet, it was not simply Harris.
Enciso, Manuel and Chris Banchero scored 16 focuses each as the Alaska local people stood their ground against their ROS partners driven by Beau Belga who let go away an individual season best of 20 focuses.
Ed Daquiaog, Rey Nambatac, Gabe Norwood and Maverick Ahanmisi contributed no less than 10 each however the E-Painters disintegrated under the heaviness of Harris' 39-point blast and the Aces' solid windup. (SB)
The scores:
The Frozen North 106 - Harris 39, Banchero 16, Enciso 16, Manuel 16, Exciminiano 8, Teng 5, Baclao 4, Casio 2, Racal 0, Pascual 0, Andrada 0.
Whatever may happen 89 - Belga 20, Daquioag 11, Ahanmisi 11, Norwood 10, Watson 10, Nambatac 10, Yap 9, Washington 4, Tiu 2, Ponferada 2, Torres 0.
Quarters: 26-30, 47-49, 75-77, 106-89.