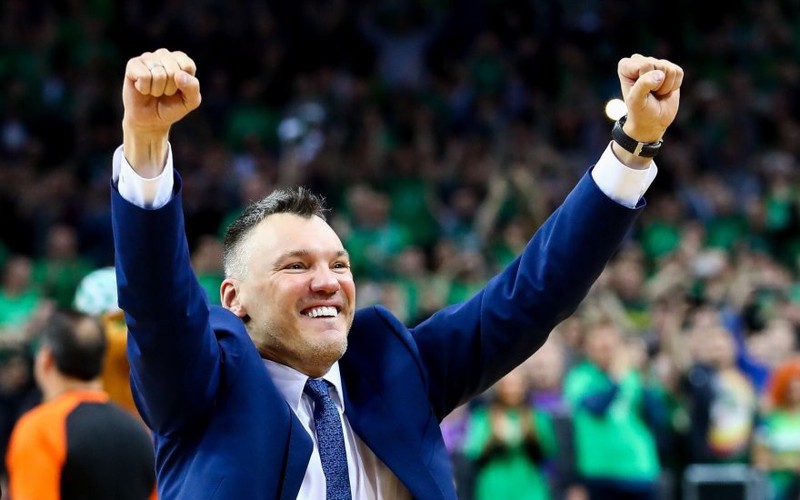 Kaunas Zalgiris will face Athens Panathinaikos this week in a must-win game which might set the tone for rest of the Euroleague's season. Zalgiris won the first encounter this season in Athens after the tie-break so we might expect a treat in Kaunas as well. Of course, with a lot on the line, both teams might be careful and rely on defense, but I am sure that there will be a lot of drama and clutch moments.
The regular season table looks very tricky for both Zalgiris and Panathinaikos at the moment as both teams are outside of the top 8 and need to find a way to start winning more games. However, the gap between the 7th and 13th places is only 2 victories so things might change fast.
Kaunas Zalgiris' form
Kaunas Zalgiris are having a hard time lately and it looks like the players are too tired to compete against the top teams in Europe. The biggest problem remains injuries as Kaunas Zalgiris will have to play without Kavaliauskas and Westerman for at least one more month. Some other players, including Wolters and Jankunas, are yet to find their form after coming back from the injury. That leaves Zalgiris in a very difficult position as they don't have enough quality players to lose 4 main guys and still compete against richer and more powerful teams.
That is why Kaunas Zalgiris lost their last 4 games in Euroleague, including some terrible performances against Fenerbache and Anadolu Efes. Sarunas Jasikevicius admitted that his team is in a huge hole now and things don't look very promising. To be honest, it's the worst that I have seen Zalgiris in the last 3 years. This will be a good test for Jasikevicius, who is still very young as a coach and had not faced such terrible situations before.
The main problem for Kaunas Zalgiris remain point guard position. Nate Wolters started the season well but got injured in December. Leo Westerman took over and played pretty well through December but he got injured as well. Now, Westerman is out and Wolters is in terrible form. Derrick Walton Jr. is not fitting into the team and it looks like Zalgiris won't have much use of him this season. It has been a few months already and Walton Jr. looks pretty awful. I think Jasikevicius is also losing his patience as youngster Rokas Jokubaitis is stealing minutes from Walton Jr. As for Jokubaitis, he will be great one day but he is still way too young and inexperienced to play in Euroleague and help his team win. Maybe he can be good for 2-3 minutes per game but no more. And of course, without any reliable point guard, Zalgiris become very predictable and unstable on offense which also allows opponents to create fast breaks and score easy points.
Panathinaikos' form
Athens Panathinaikos started the season pretty terrible compared to what fans and owners expect and coach Xavi Pascual had to go. Hall of Famer Rick Pitino came to replace him and he was in charge for almost 20 days now. A lot of American basketball fans must know Pitino as he is considered to be one of the greatest college basketball coaches. I was not really aware of him before now as I don't follow NCAA, but it looks like Louisville was happy with his work as they kept him for 16 years. However, I noticed one thing - Rick Pitino knows how to deal with media and he loves using cliches and exaggerations. I believe it is something that European basketball needs. Also, the fact that he has many fans overseas might help to promote European basketball in the USA.
As for Panathinaikos, they made some changes and started playing much better. However, they are still struggling to win against the top 8 teams in Euroleague. Panathinaikos won 2 out of their last 5 games but I must say that they had one of the toughest schedules, including games against CSKA, Olympiacos, and Barcelona. I am sure that Panathinaikos will start playing better and better as time goes on so it's maybe a good thing that Zalgiris face them now rather than in a few months.
My expectations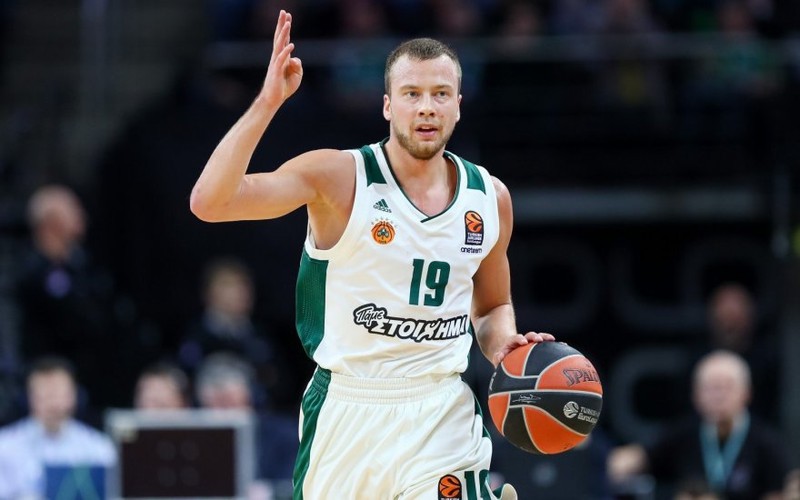 This should not be a high scoring game so people who only love basketball during the all-star games, might want to skip this match. Others should expect a lot of drama, fighting and physicality. The only way that I see Kaunas Zalgiris winning is if leave their hearts on the court and fight for every single ball. At this moment, Kaunas Zalgiris are outnumbered by Panathinaikos and I don't understand how bookies see them as favorites to win because judging objectively, Panathinaikos are at least 60/40 favorites.
Nick Calathes and Lukas Lekavicius (Rick Pitino loves Lekavicius so Lithuanian point guard might expect some more minutes) will be the main guys Panathinaikos might want to rely on because Kaunas Zalgiris are struggling with guards at the moment. As for Kaunas Zalgiris, Brandon Davies will be the leader as always. Panathinaikos have some great big guys like Gist, Thomas, or Lasme but we have already seen that Brandon Davies is a much better player at the moment a few months ago when Zalgiris met Panathinaikos for the first time. Even though Davies is not playing his best basketball lately (no one in Zalgiris does because their attack is stagnant without reliable point guards), I predict Davies to dominate on Friday.
Both teams also have some good three-point shooters and as always, Milaknis (Zalgiris) and Pappas (Panathinaikos) might win the game on their own after making 5/5 three-pointers. That said, I wouldn't count on that too much this time as I expect a very defensive and physical game.
So, even though I think that Panathinaikos are favorites to win, I will predict that Kaunas Zalgiris will end their 4 games losing streak and finally treat their fans with a victory in 2019. If I had to bet, I would probably choose total points under, Brandon Davies and Lekavicius overs.