The Euroleague continues tonight with some very interesting games. As a fan of Lithuanian basketball, I am particularly interested in the game which will take place in Kaunas where the local Zalgiris team will face last year's champions Real Madrid. I do understand that many people, especially from the USA, still think that European basketball sucks. I will make a separate post to prove you all wrong soon. For now, just remember that Luka Doncic played in Real Madrid last season. He is now one of the leaders of the Maverics.
Kaunas Zalgiris' season so far


After finishing third last year in the Euroleague, Kaunas Zalgiris had a very tough task during the off-season. Fans in Lithuania got used to the victories and wouldn't take it lightly if Kaunas Zalgiris started losing, even though they have one of the smallest budgets compared to the remaining teams in the Euroleague. However, Kaunas Zalgiris managed to keep Sarunas Jasikevicius, a coach who will eventually end up in the NBA. As long as Saras is in Kaunas Zalgiris, I am sure that this team will play above their average.
Kaunas Zalgiris changed a lot of players this summer. Kevin Pangos and Axel Toupane joined other teams in the Euroleague. To replace them, Kaunas Zalgiris brought back Westermann and signed contracts with Americans Thomas Walkup and Nate Wolters. On top of that, Walton Jr. (5 players' names start with W in Kaunas Zalgiris. That is confusing) joined the club a few weeks ago, making the Lithuanian team complete. I am happy to see that Sarunas Jasikevicius has 12 players who can be rotated every game. That is important in the long run.
Kaunas Zalgiris started their Euroleague season against very powerful teams and managed to win 2 games out of 4. That is not necessarily the best result but objectively speaking, all the opponents had bigger budgets and stronger players on paper. So, I am pretty happy with Kaunas Zalgiris results so far. Also, it's good to see that new players are finding their footing early in the season. Of course, many things still need to improve but I couldn't ask more from this club after only one month.
Apart from new guys, Brandon Davies, Edgaras Ulanovas and Arturas Milaknis remain the leaders of the team. Brandon Davies managed to become a dominant center in the Euroleague last year which is something unbelievable. I remember how fragile and weak he was at the beginning of the last season. By the end of the year, he was killing Olympiacos in the playoffs. I am sure that Davies will get a contract in the NBA after this season if he continues to work hard.
Edgaras Ulanovas is not playing great so far this season but I expect him to start showing his abilities soon. He is one of the best SFs in the Euroleague and his ability to play with his back is incredible. As for Milaknis, he is the best shooter in Kaunas Zalgiris and even when he doesn't make any shots, he is still important to stretch the defense. Also, Milaknis is becoming one of those veterans who are very important when it comes to motivating teammates off the court. That is why he is fans' favorite.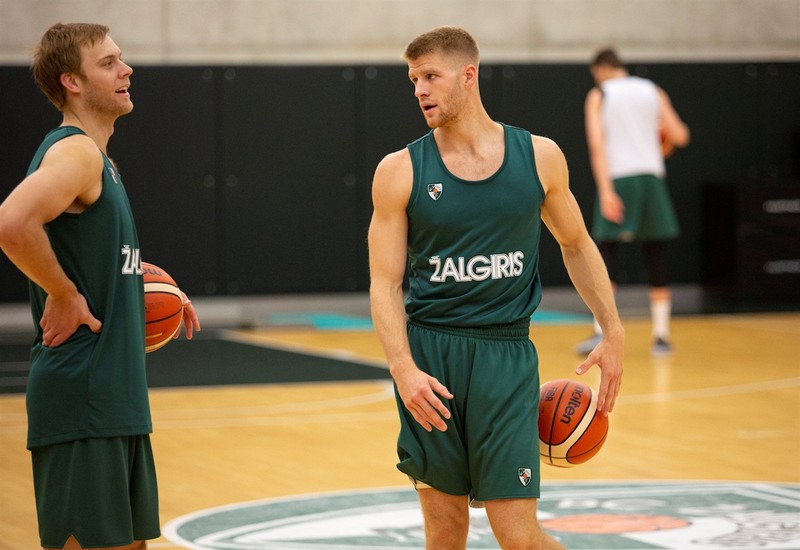 Real Madrid's season so far


I have to admit that Real Madrid is the strongest team in Europe. If someone would argue with me that CSKA and Fenerbahche have better players (that might be true), I would just show them Real Madrid's results in this calendar year. Real Madrid won all 12 official games this season. They also won 45 out of the last 50 games which would be a wonderful result even for the GSW. The team did not change much this year except for Luka Doncic, the Slovenian genius, who joined the Maverics. Doncic was one of the leaders in Madrid last season but from what I have seen so far, Real Madrid doesn't miss him that much. There are other guys who took his role and 12 out of 12 victories speak better than any words.
Sarunas Jasikevicius stated that Real Madrid could easily play in the NBA. I can almost agree with Saras. Of course, Real wouldn't win against those playoff teams but they would definitely be a match for the Hawks and Kings. I would even say that Real Madrid would beat the Hawks in the best of 7 series. That's how good this team is.
Tavares and Ayon are some of the best centers in the Euroleague and that gives Real Madrid a lot of second chances in the offense. Also, both Tavares and Ayon are perfect at protecting their basket, which means that their opponents are forced to take shots outside of the paint.
However, I believe that guards like Llull, Caroll and Campazzo make this team great. It is so often hard to find players who give their all on the court. Of course, everyone will always say that they give their 100 percent during the games but that is false. However, when you watch Campazzo on the court, you can see that he is prepared to die for Real Madrid. That is beautiful and inspiring. And that is often more important than all the physical abilities and skills.
Game prediction


I do believe that Kaunas Zalgiris are capable to stop Real Madrid and make them lose their first game this year. Of course, Real Madrid will come to the game as favorites and will probably dominate inside the paint which is not great for Zalgiris because they rely on Brandon Davies a lot. That said, Walkup, Milaknis and other shooters might have a chance to score points in this game because Real's big guys do not like to defend near the three-point line, making it a little easier for opponent's guards to jump shots. I do believe that Sarunas Jasikevicius will try to use this tactic a lot.
Also, I am sure that Kaunas Zalgiris will try to play a slow-paced game because if you allow Real Madrid to run, you are doomed. For Zalgiris to win, this will have to be a low scoring game with a lot of possessional basketball and tough defense. Kaunas Zalgiris showed already that they are capable of defending against anyone this season. However, I am a little worried if Zalgiris' players will be able to keep up with Real's guards for 40 minutes. We have already seen that Zalgiris wasted 15+ lead against Panathinaikos and Fenerbahche in last two games. I am a little afraid that Real Madrid did their homework and will come into the game with a lot of energy to keep Kaunas Zalgiris from making an early run.
All in all, I do think that Kaunas Zalgiris will rely on their shooting guards today. I would love to see Davies dominating against Real, but I guess that won't happen. As for Real, they won't need to change anything in their game style and will just continue doing what they do best - shooting threes and dominating inside the paint. After all, why would the best team in Europe want to adapt to any team's style? Let the weaker opponents adapt.
Bets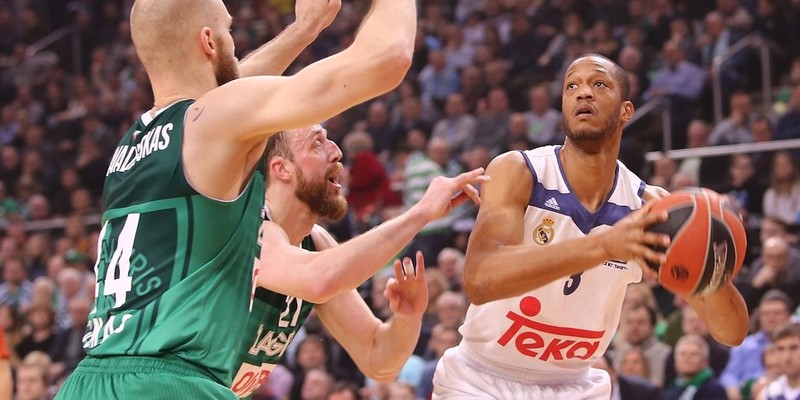 From the betting perspective, I fancy Kaunas Zalgiris victory @2.8. It is very likely that Zalgiris will lose the game by 10+ points but also, there is a high possibility that this game will be decided by the last couple possessions and that means that 2.8 odds bring a lot of value. On top of that, fans in Kaunas are always crazy about their team, making it hell for the opposing club to play. If that is not enough, people in Kaunas hate Rudy Fernandez (there is a whole story but he acted like a douche against Zalgiris a couple of years ago) a lot, so Real Madrid can expect to be booed a lot.
People who fancy betting on players, I would suggest looking into Wolters and Milaknis overs, and Walkup under. Also, I do expect that Leo Westermann will get a lot of time to play because of his style, so betting for his over might a great idea. It would also be smart to bet for Zalgiris' big guys unders (I would skip Davies, though, because he is in a beast mode lately). As for Real Madrid, any player can dominate on a given night, but at this point of the season, Anthony Randolph is playing like a monster. He can shoot threes, he can drive to the basket and he can get himself offensive rebounds as well. As much as I would hate to see Randolph destroying Zalgiris, I can easily see that happening.