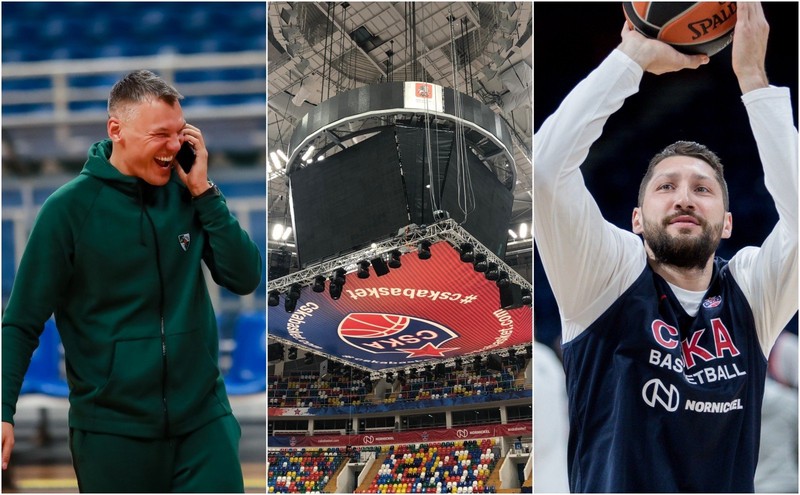 After a heartbreaking loss last week against Barcelona, Kaunas Zalgiris will face two opponents from Russia this week, including the upcoming game against Moscow CSKA, arguably the best team in Europe at the moment.
Last week, Kaunas Zalgiris made one of the best comebacks in Europe this season when they managed to win the last 3 minutes of the 4th quarter 17-4 and only lost the game after the overtime. However, nobody cares about a comeback if you end up losing the game. Sarunas Jasikevicius, the head coach of Zalgiris, said that he was not impressed by his team's play and he blamed point guards for most of the mistakes. Saras also added that he sees a lot of potential in his players and they should start play better soon. With 3 wins and 4 loses, Zalgiris are currently in the 8-10th position in the Euroleague so "soon" have to come sooner when we expect. And let's be honest, Moscow CSKA is not the best opponent to face when you need victories.
Moscow CSKA have won last 20 competitive matches and are yet to lose this season. The last time when CSKA players had to admit being weaker was against the same Kaunas Zalgiris team in last season's Euroleague's match for the third place. I am sure that CSKA will be eager to beat Kaunas Zalgiris in front of their home crowd and get that revenge. How likely is that? According to bookies, CSKA are 1:6 favorites to win the match.
Zalgiris Have a Shot
Moscow CSKA have some of the best players in Europe, including De Colo, Hunter, Rodriguez, and Higgins. I have seen a few games this season, and every time at least one of those players take over during the clutch moments. It's very important for any team to have a least 5 players who can be leaders on any given day.
As for Zalgiris, it looks like Wolters is becoming one of the leaders of the team. Of course, at the moment, Brandon Davies is the go-to player, especially when playing against smaller teams. There are also plenty of other players who can play brilliantly on a given day (White dominated Barcelona last week; Milaknis occasionally has 5/6 three-point shooting nights; Ulanovas is one of the best Small Forwards in Europe). That said, Sarunas Jasikevicius is the key element of Kaunas Zalgiris puzzle - he is exceptionally good at preparing his players for a battle, and the whole coaching staff makes a wonderful job at creating the best tactic for a match. Last year Zalgiris finished third out of 16 teams, and this year they are still in the playoffs zone. That is impressive when we consider the fact that Zalgiris have one of the lowest budgets in the Euroleague.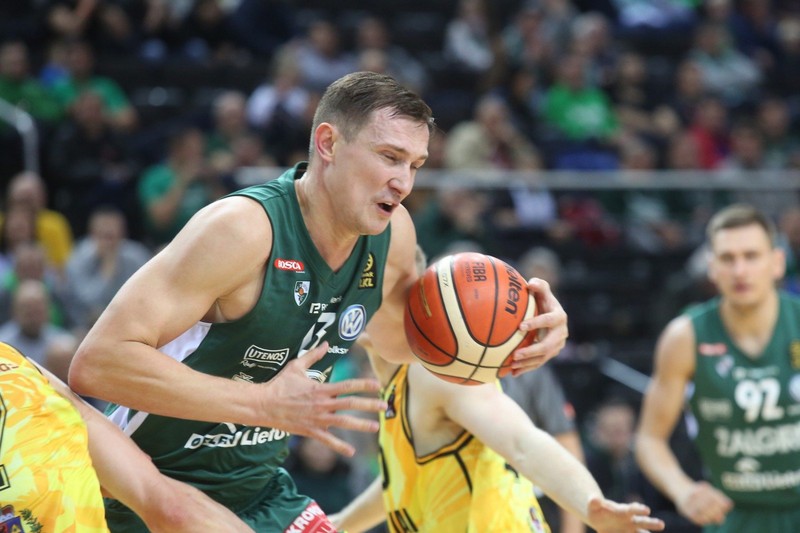 I do expect a lower scoring game tomorrow. Zalgiris will try their best to stop CSKA shooters, and I am sure that Saras will have something special prepared. As for CSKA, they will do their best to neutralize Brandon Davies, who might become the x-factor of the game. With Paulius Jankunas missing, Zalgiris will need other big guys to step up. It would be amazing if White could play just like he did last week but let's face it, CSKA are a much stronger opponent.
Zalgiris small guys will have a hard time attacking the paint because Higgins is one of the best defenders in the Euroleague. Even though he is a big guy, he has no problem defending guards. Just watch the clutch moments of the CSKA's game against Olimpia when Higgins blocked James' lay-up to have a better feeling of what I am talking about. What does it mean for Zalgiris? They won't be able to get any mismatches for their guards meaning that big guys will have to play as good as ever.
I am not completely objective here, but I do believe that Zalgiris will do alright in the first half. However, we have seen many times this season already how Zalgiris cannot keep up with stronger teams in the second half. So, if I had to predict the match, I would say that CSKA will win the game after a strong performance during the last quarter. It will be a tough game, though.
Betting Tips
Zalgiris to win the first half @3.36
Kaunas Zalgiris won all 3 away matches this season. Also, Zalgiris usually start games with a lot of energy and motivation. Sadly, they are not able to carry that energy throughout the game so far, but it should be enough for Zalgiris to win the first half. Of course, you can see that the odds are pretty high, so CSKA might as well have 10-15 points lead after the first quarter. That said, the odds are worth the risk.
Brandon Davies to score over 14.5 points @1.9
Brandon Davies is the leader of Kaunas Zalgiris this year. Also, I think that guards will have a hard time against CSKA, so Sarunas Jasikevicius will try to play through his big guys. On top of that, Paulius Jankunas will be absent so Davies might have a few extra minutes.
Both teams to score under 167.5 points @2
I do expect this to be a low scoring game because that is the only way for Zalgiris to have a chance at winning, so Saras will do what it takes to slow down CSKA. As for CSKA, they are one of the best defending teams in the league so Zalgiris won't get too many easy opportunities to score easy points.