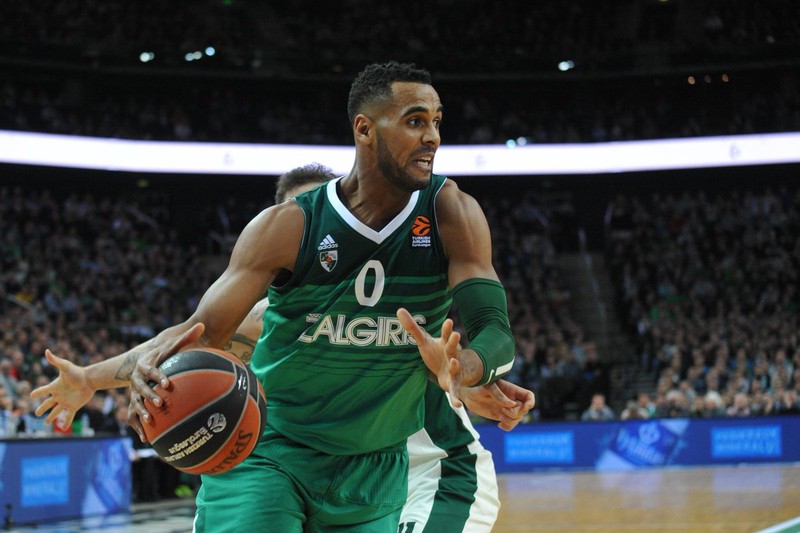 We are midway through the regular season with only one more game left. Kaunas Zalgiris will play against Las Palmas Gran Canaria, one of the weakest teams in the Euroleague. It is the first time this season when Kaunas Zalgiris have a chance to finally achieve a 0.500+ winning rate. It would be perfect before a very difficult schedule in January. Also, if Zalgiris mange to win, they would climb to the 6th spot, only one victory away from the 4th spot which would guarantee home advantage in the playoffs. But let's focus on today's game.
Kaunas Zalgiris form
Kaunas Zalgiris won 8 of their last 9 games in all competitions and they are improving every single game. Last week, Kaunas Zalgiris managed to win 2 games in the Euroleague in the same week and it was the first time in the club's history. Sarunas Jasikvevicius is doing a great job with this team and I am pretty sure that he has all that it takes to become an NBA coach one day. Of course, he would have to learn how to deal with his emotions because in the NBA he would get ejected 9 games out of 10. That said, everything else is close to perfect about Sarunas Jasikevicius as a coach. And most importantly, he has a lot of passion for basketball and he is prepared to take an extra mile to achieve greatness.
After a tough start of the season and a couple of heartbreaking losses, Kaunas Zalgiris are now in the 7th place in the Euroleague. That is a great achievement for a team which has one of the lowest budgets in the league. I am pretty sure that Kaunas Zalgiris have what it takes to beat Gran Canaria tonight and finish the first round with 8 victories and 7 losses.
Gran Canaria form
Gran Canaria started the season very poor (2 wins and 7 losses) but after that, they sacked their coach and started winning again. Out of their last 5 games, Gran Canaria won 3, including an away victory against Olimpia Milano. That said, Baskonia and Olympiacos had no problems against this team and it was clear during those games that Gran Canaria don't have enough talent to compete for a spot in the playoffs this year. All the teams which think about playing in the playoffs should find a way to win against teams like Gran Canaria.
The only thing that bothers me as Kaunas Zalgiris fan is that Las Palmas is quite far from Lithuania (around 4500 kilometers). That is the furthest that Kaunas Zalgiris ever traveled to play a competitive game. Also, the climate is a little different in Las Palmas compared to most of the places in Europe, so Kaunas Zalgiris might have some problems with adaptation.
Key Factors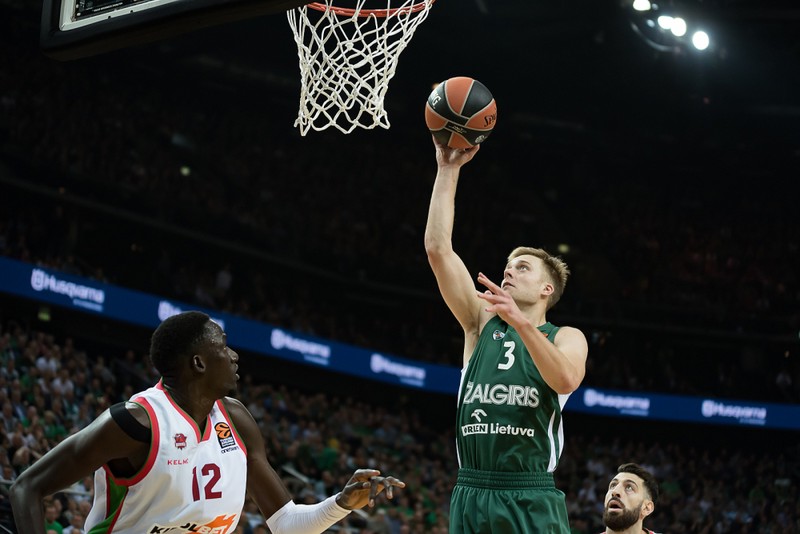 Nate Wolters is back to the rotation but Kaunas Zalgiris lost another point guard, Leo Westermann. On top of that, Antanas Kavaliauskas and Paulius Jankunas stayed in Lithuania due to injuries as well. Those are key players for Kaunas Zalgiris this year and it will be difficult to find replacements.
Talking about injuries, Sarunas Jasikevicius has found ways to improve other players when they have to step up. This season is full of injuries so far and I don't think that Paulius Jankunas, the spiritual leader of the team, has played a single game without feeling any pain. That same player, who was among the top 10 in the Euroleague last season, cannot play for Zalgiris this year and the team is still winning. That shows the potential of Kaunas Zalgiris.
Las Palmas play a very fast paced basketball, which is usually not something that Kaunas Zalgiris prefer. I am pretty sure that the result of this game will depend on which team will manage to dictate the game. If Kaunas Zalgiris make Gran Canaria play slowly, I am sure that Zalgiris will win. However, if Gran Canaria will keep finishing their attacks in 7 seconds, Zalgiris will face a lot of troubles.
There is no true leader in Gran Canaria which is a double-edged sword. A lot of people would say that it is a bad thing because there is no one to play during the clutch moments. However, it is much harder to prepare for games against teams which have no leaders because you never know which player will be on fire that day.
Nate Wolters hasn't played for 2 weeks so he might not be in his best form. Walton Jr. is improving every game, but he is still not enough to win games. Rokas Jakubaitis is too young to make an impact on the game (Jasikevicius is happy if he manages to give some rest to other point guards). The only point guard which was on fire lately, Leo Westermann, is out due to injury. There might be problems for Kaunas Zalgiris in the point guards department. I hope Jasikevicius has a plan for that.
As always, Kaunas Zalgiris will trust their big guys, especially Brandon Davies, who is probably the best center in the Euroleague this year. If Brandon Davies doesn't go to the NBA next season, he will surely end up at CSKA or Real Madrid. At the moment, Davies earns 500k per year. He is worth at least 1 million if not more. Kaunas Zalgiris should be happy to still have him.
Games after the holidays are always strange. Professional athletes are also humans and they also celebrate and lose the rhythm. That is why I wouldn't expect the most beautiful game tonight. However, the only thing that matters is winning.
Predictions
Kaunas Zalgiris are clear favorites to win this game and 1.65 odds are quite fair. Taking in consideration the form that Kaunas Zalgiris demonstrated lately and the fact that Gran Canaria are still changing every game with their new coach, I predict Zalgiris to win by 7-10 points. The only thing that bothers me is the fact that Kaunas Zalgiris might have problems with their point guards. However, I trust Jasikevicius to find ways to solve this problem. Also, Wolters might be in better shape than I expect.
Another value bet is Kaunas Zalgiris to win the first half @1.8 Most of the games this season, Kaunas Zalgiris started with a lot of energy and power. I expect them to take the lead early in the game. The odds are quite high and totally worth a shot.
The last bet I would suggest is Laurynas Birutis over 3 points. I still think that Brandon Davies will have a great night (his over is 16 points which is too much to bet, though). However, with Jankunas and Kavaliauskas out, Laurynas Birutis will get a lot of time on the court tonight. He is spectacular at rebounding so it should not be a problem for him to collect at least 4 points. If he scores 3, you get your money back. To be honest, it is one of the best bets I have seen this week. I expect Birutis to score 4 before the halftime.