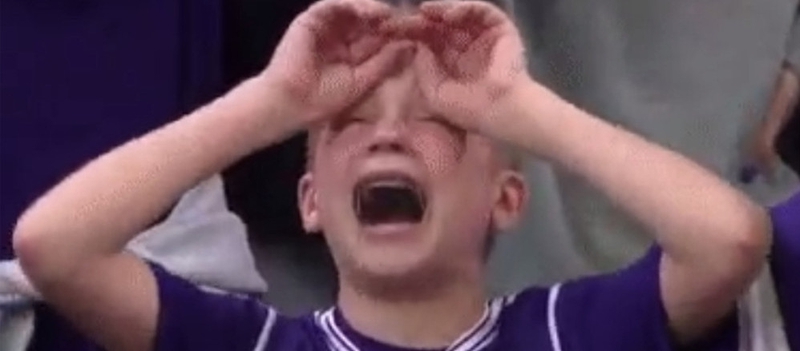 I have no doubt that all of us have that one specific game which still tears us up and makes us think "That should not have happened. What if..."
Lithuanians, a small nation with less than 3 million people, love their athletes and pay a lot of attention to every victory no matter the sport as long as the victory is celebrated under the Lithuanian flag. However, those big events like the Olympics or World Championships always get more attention from the crowd. In 2004, Lithuanian basketball team came to Olympics as European champions and one of the favorites to win gold.
Some of the most iconic basketball players of my generation played in that team including Saulius Stombergas, Darius Songaila, Sarunas Jasikevicius, Ramunas Siskauskas, Arvydas Macijauskas, and Eugenijus Zukauskas. I doubt that any of you know these names, but those guys were heroes to me, especially at the age of 11 when the Summer Olympic Games took place in Athens.
Lithuania has started the tournament strong and won all 5 games in the group stage, including a wonderful victory over the USA Dream Team with Allen Iverson, Dwyane Wade, LeBron James, Carmelo Anthony, and Tim Duncan. Of course, some of those players were still young, but beating the USA team was magical nonetheless. The hype continued to build when Lithuania won against China with Yao Ming in the quarter-finals. It seemed like no one could stop Lithuania and gold medals were finally coming to my small nation which is crazy about basketball. We have a saying in Lithuania that basketball is our second religion, but I would argue that it is even more important than Christianity over here. Of course, I am joking... but I am not.
However, Italians had some other ideas. I remember thinking that Lithuania will tarnish that Italian team, which had some decent talents but was not even remotely close to the Lithuanian level. And everything started according to the plan - Lithuanian went 10 points ahead in the second quarter and had the control of the game.
That is when my darkest nightmare showed up in the form of Gianluca Basile. Basile has finished the game with 31 points, including 7/11 shooting from beyond the arc. Giacomo Galanda also added 4/5 three-pointers with some of them in clutch moments. The whole Italian team has made 18 out of 28 three-pointers, and that was the main reason why Lithuania couldn't stand a chance and lost 100-91. Even guys who previously spent all the time on the bench have started shooting those 3s for the Italian side, and Lithuania's coach Antanas Sireika couldn't find any cure to that.
Arvydas Macijauskas, probably my favorite childhood sportsman, had 26 points with 6/10 beyond the arc shooting, but he was silent than it mattered the most. Lithuania's captain Saulius Stombergas was the only one who kept Lithuania alive in the last quarter and even managed to put Lithuania up front 79-77. Sadly, Stombergas fouled out, and the team collapsed. I was sitting on my bed, crying. That was probably the first and the last time that I cried after a sports game. It shook my heart and tore me apart.
I am pretty sure that the whole country was crying with me. Basketball was always the second religion in Lithuania, and any loss is difficult, but I doubt that anything will ever come close to what happened in the Olympics semifinal against Italy. Lithuania was stronger and deserved to play in the final against Argentina, which featured Ginobili, Scola and Nocioni, all in their prime. Sadly, Lithuania had to play in the bronze medal game against the USA. And, of course, Lithuania lost.
The 4th place in the Olympics also marked the end of that Lithuanian basketball generation, which has won gold in the EuroBasket in 2003 and which has shown me the beauty of basketball. Till this day, I am sad that I had to see this wonderful team finish its dominance with some heartbreaking losses. And when I need to cry, all I have to do is watch the footage of the semifinal against Italy. Are there any Italians who remember that game? I would love to hear how you guys celebrated the victory that depressed Lithuania for weeks to come.
What was the worst defeat of your favorite team which you remember to this day?