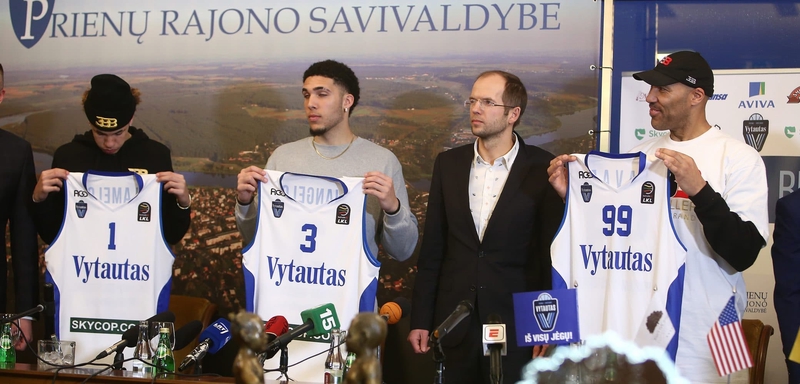 Do you still remember when the Ball family decided to move to Lithuania and join the professional basketball club Prienai Vytautas? The hype kicked in very fast, and everyone tried to capitalize on this move. Coming from Lithuania, it was amusing to watch how the story developed and the Ball family, LaVar in particular, spread the utter bullshit about Lithuania, which is a decent country with a lot of things to do. It is a fact.
LaVar was also delusional about his sons' talents and single-handedly destroyed the spirit of Prienai Vytautas team, which was already low long before LiAngelo and LaMelo came. Let's be clear here - if Prienai Vytautas had no financial problems, they would have never signed up for the circus. Sadly, the circus brought some fame to Prienai, but it was all ugly and faked.
Who still cares about Prienai Vytautas? Who even remembers the team? The circus is gone now, and it also took the last bit of hope from Prienai. On top of that, LaVar, the manager of the circus, stole all the gifts and bonuses from the team. But you will never read about it in the press.
I don't want to cover what happened on the court when LiAngelo and LaMelo played, and LaVar coached because that was not basketball. It is that simple. Those boys don't have what it takes to compete at the professional level yet (or maybe at all). I don't deny their talent, but their attitude is shiiiite. All they can do is provide a dumb reality TV show to their followers. Also, don't get me wrong, I am not blaming the boys for anything - it is their (in)famous daddy who lives for the drama.
Oh, wait. LaVar actually makes millions from that low-level drama. Maybe he is not that stupid? Or are we still making stupid people famous?
Anyway, the Ball family left, and I don't care where they at now. That golden youth is set for life and LaVar can get back at trying to make his kids look better (Lonzo is actually good) than they are. I wish them luck, but I am not in the mood of watching their show and killing my brain cells.
But we also have Virginijus Seskus, the head coach of the Prienai Vytautas, and the man who couldn't realize how great those spoiled brats were. And I believe that Virginijus Seskus had suffered the most during the months when the Ball family stayed in Lithuania.
Seskus is one of the most iconic coaches in Lithuania, and his love for the ball game is undeniable. He might not be the best coach out there, but no one would ever dare to say that Seskus lacks desire (that shows on the court as well). Seskus was born in Prienai, and that is why he agreed to become the head coach of the Prienai Vytautas team. I have no doubt that he could have landed a better contract.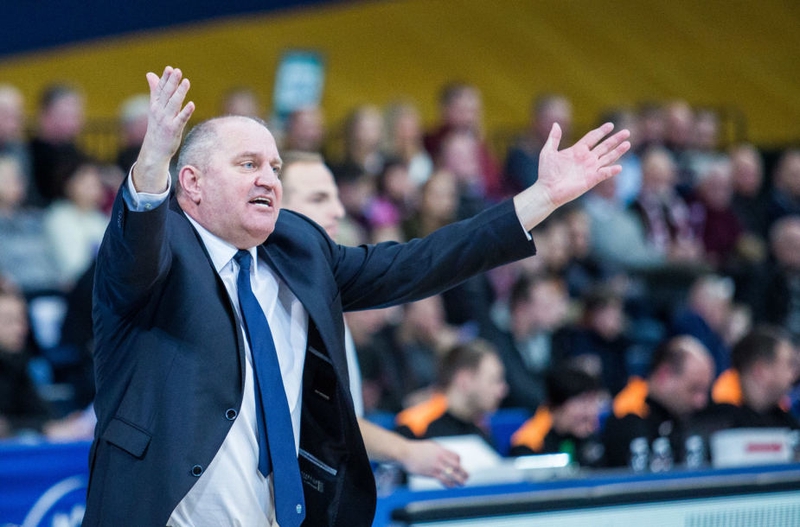 Virginijus Seskus was and still is more than just a coach to this Prienai Vytautas team. He is more like a general manager and also the biggest inspiration for the players. Sadly, even Seskus could not handle the Ball family, and the club collapsed. Today, the financial situation in Prienai is bad, the main investor might leave the team, and Prienai was relegated to a lower division. Some might argue that this collapse would have happened without LaVar's help. That might be true, but we will never find out. But what we have found out is extremely funny:
LaVar did not pay any bonuses and rewards to the winners of his league.
LaVar even took the basketball shooting machine back to California. That was an official gift to the Prienai Vytautas. F me. It's like going to a birthday party with an official gift only to silently take it back after the party ends.
Yes, the Ball family is a class act. NOT.
In the end, the Prienai Vytautas team is forgotten, relegated, and without any financial support. It will be a long way back to the top, but if someone can do it, it is Virginijus Seskus, who works his ass off every day so that Prienai can enjoy having a basketball team.